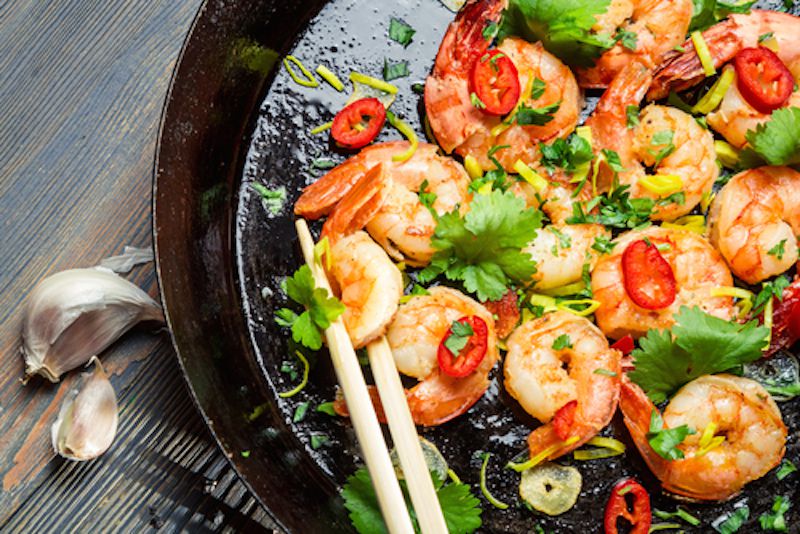 Here is a terrific weight loss recipe to perfect, and then you can make it your own by adding some local flavour.
Make it Mexican: add a sprinkling of jalapenos, a tin of kidney beans, and fresh corn off the cob.
Make it Italian: crumble over some low fat feta, add a handful of halved cherry tomatoes and a sprinkling of fresh basil leaves
Make it Chinese: add a tin of drained pineapple chunks, some snow peas and a handful of toasted cashews
You can serve these healthy eating prawns with your favourite noodles, some brown rice, quinoa or cous cous.
There is no need to buy those expensive and sugar-filled packaged stir fry sauces – just use fresh ingredients like these to create amazing flavours from your pantry cupboard.
Ingredients:
400g peeled green prawns
Juice and zest of 1/2 a lemon
2 tsp minced garlic
1 tsp finely sliced chilli
1 tbsp honey
1 tbsp olive oil
½ cup coriander leaves, to serve
Method:
Combine the prawns, lemon juice, lemon zest, garlic, chilli, honey and olive oil in a bowl.
Set aside for 15 minutes to marinate.
Heat a BBQ or frying pan to med/high.
Cook the prawns, turning regularly, for 3-4 minutes or until cooked through.
Sprinkle with the fresh coriander.
Serve with your choice of accompaniments depending on your desired flavours.
Serves: 4. Calories per serve: 110 (base recipe only).
For more healthy eating ideas with seafood and weight loss recipes, join our 28 Day Weight Loss Challenge. You will get access to 800 family friendly recipes and 28 days of time-efficient exercises. Sign up today to do the challenge with 1000's of other mums just like you. All details here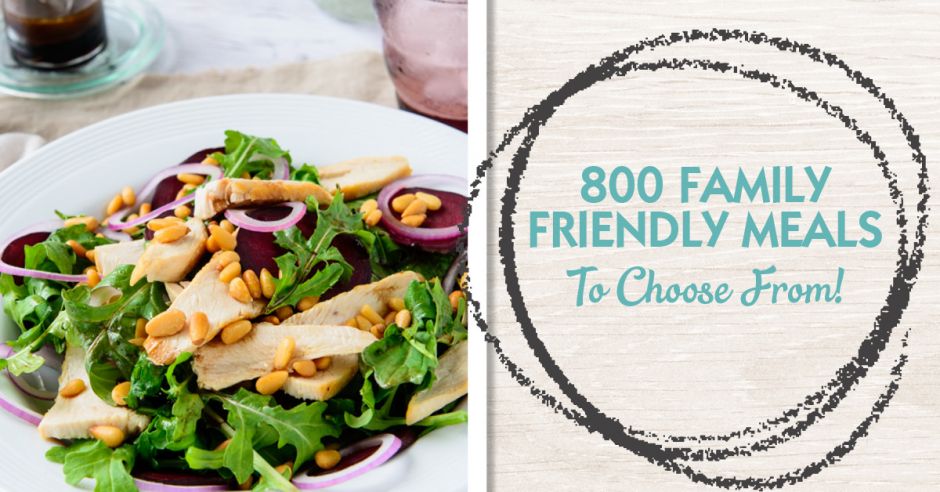 Need to stock up on Healthy Mummy Smoothies? Then see our shop here
And join our 28 Day Weight Loss Challenges here