We all need a little boost of energy sometimes and these sweet treats from Healthy Mummy member Shelley really hit the spot! Don't compromise your healthy eating plan – enjoy healthy snacks and keep losing weight!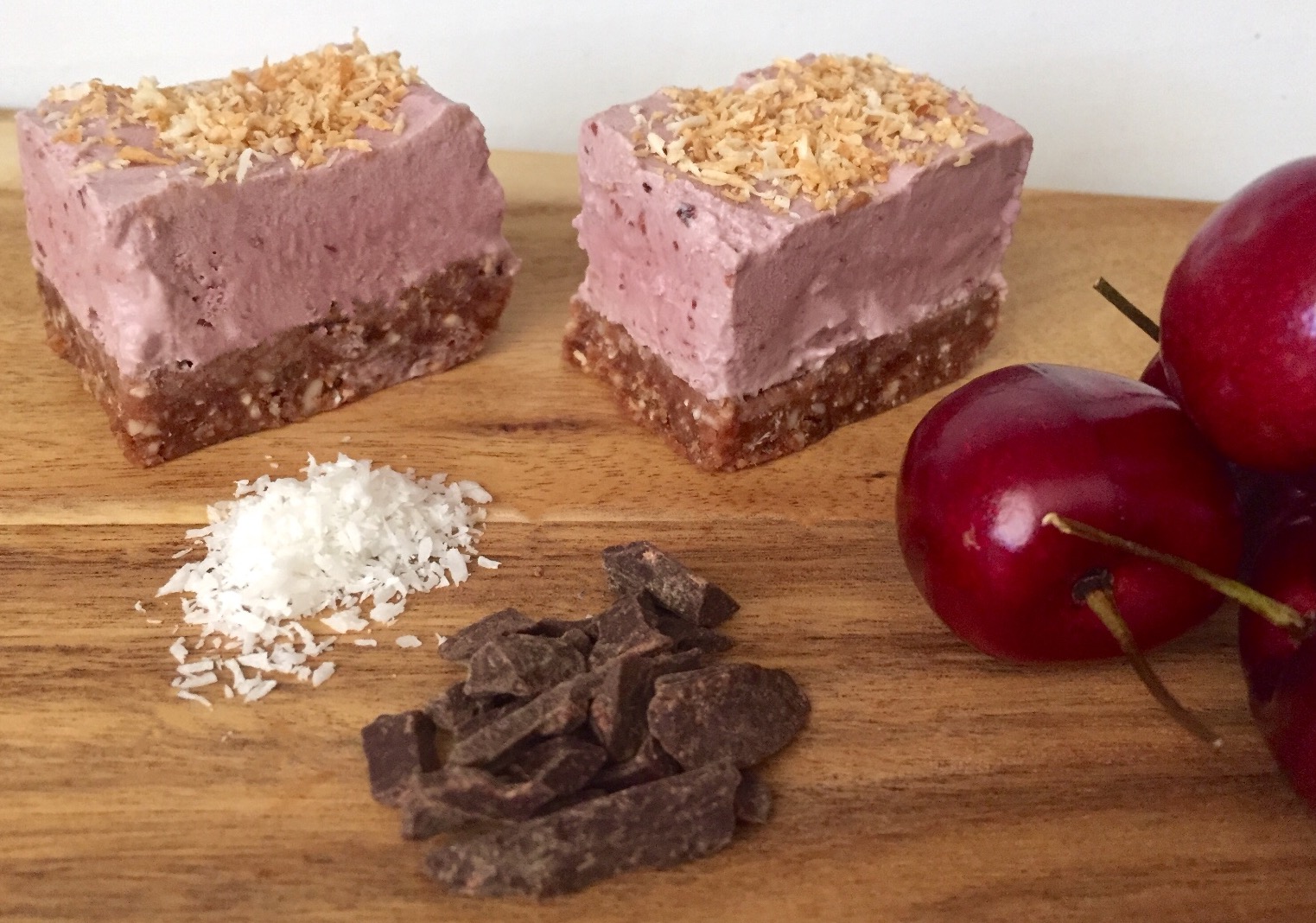 Ingredients – Base
¼ cup nuts (I used roasted almonds)
¼ cup desiccated coconut
6 pitted medjool dates
¼ cup rolled oats
1 tbsp coconut oil
1 tbsp cacao
1 tbsp water
Ingredients – Topping
¾ cup frozen cherries
270 ml light coconut cream
2 tbsp maple syrup
½ tsp vanilla extract
Method for Base
Line pan with baking paper and set aside. (my pan is 25cm x 12cm)
Blitz all ingredients together until desired consistency.
Press into lined pan and pop in freezer to set.
Method for Topping
Blitz all ingredients together, remove set base from freezer and pour over base.
Pop back in the freezer to set.
Once set, slice into 12 pieces. Store in freezer but i suggest removing it.
Serves 12 at 120 calories each.