Charlotte Jaensch is a 24 year old mother to 3 boys (aged 4, 3 & 9 months).
Charlotte found that following the 28 Day Weight Loss Challenge was the best way to lose weight for her.
She has managed to lose an incredible 8kg with Lose Baby Weight by incorporating healthy eating and exercise into her life.
Great work Charlotte!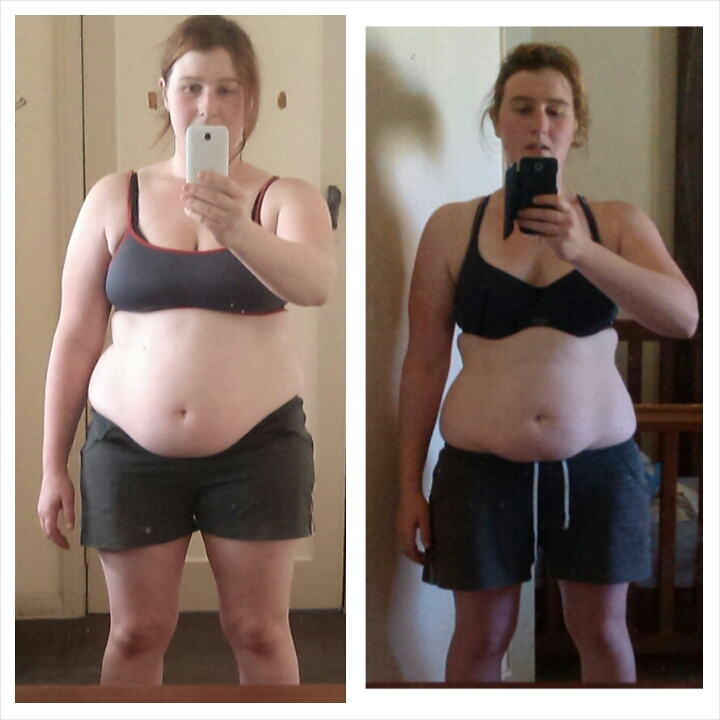 'I've been a bigger girl all my life.
During my teenage years all I heard my mum say to every shop attendant is "she's going to lose weight soon" which only resulted in clothes that never fit and my self esteem plummeting.
I was a mess when I met my now husband, who's been extremely supportive for me emotionally and physically, I'd hate to think what I would be without him.
I stacked the weight on with my 1st two pregnancies, going up to a massive 105kg, but when I looked in the mirror I didn't see it.
It was only after I saw a photo of me at Christmas that it suddenly hit me.
I lost 20kg, before my wedding in March, 2013.
I soon fell pregnant with my third son, and put a massive 16kg on.
6kg just fell off after he was born, but I tried everything to move the other 10kg with no results.
Soon after that, I stumbled across Lose Baby Weight and saw the awesome results.
I hadn't really ever been a fan of weight loss clubs, and saw them as a waste of money, but after reading through some of the recipes and stories, I finally signed up to the 28 Day Weight Loss Challenge.
I completed the September 28 Day Weight Loss Challenge and lost 4kg. I continued following recipes and exercise routines into October, losing another 4kg, finally making it back to my pre-baby weight.
I couldn't have done it without the amazing support, recipes and ideas that Lose Baby Weight provided.
It really is designed for mums, and it really does work.
I can't wait for the next 28 Day Weight Loss Challenge to start; I'm really looking forward to losing more weight and learning more tasty family friendly recipes.
Thank you so much Lose Baby Weight, keep going you're doing an awesome job!'
Charlotte

Need to stock up on Healthy Mummy Smoothies? Then see our shop here
And join our 28 Day Weight Loss Challenges here