Thanks Nikola for sending in her bliss balls recipe for us all to try – they look fantastic!
These balls are quick, easy and PACKED FULL of healthy nutritious ingredients- perfect for a healthy treat and can be enjoyed on any healthy eating plan.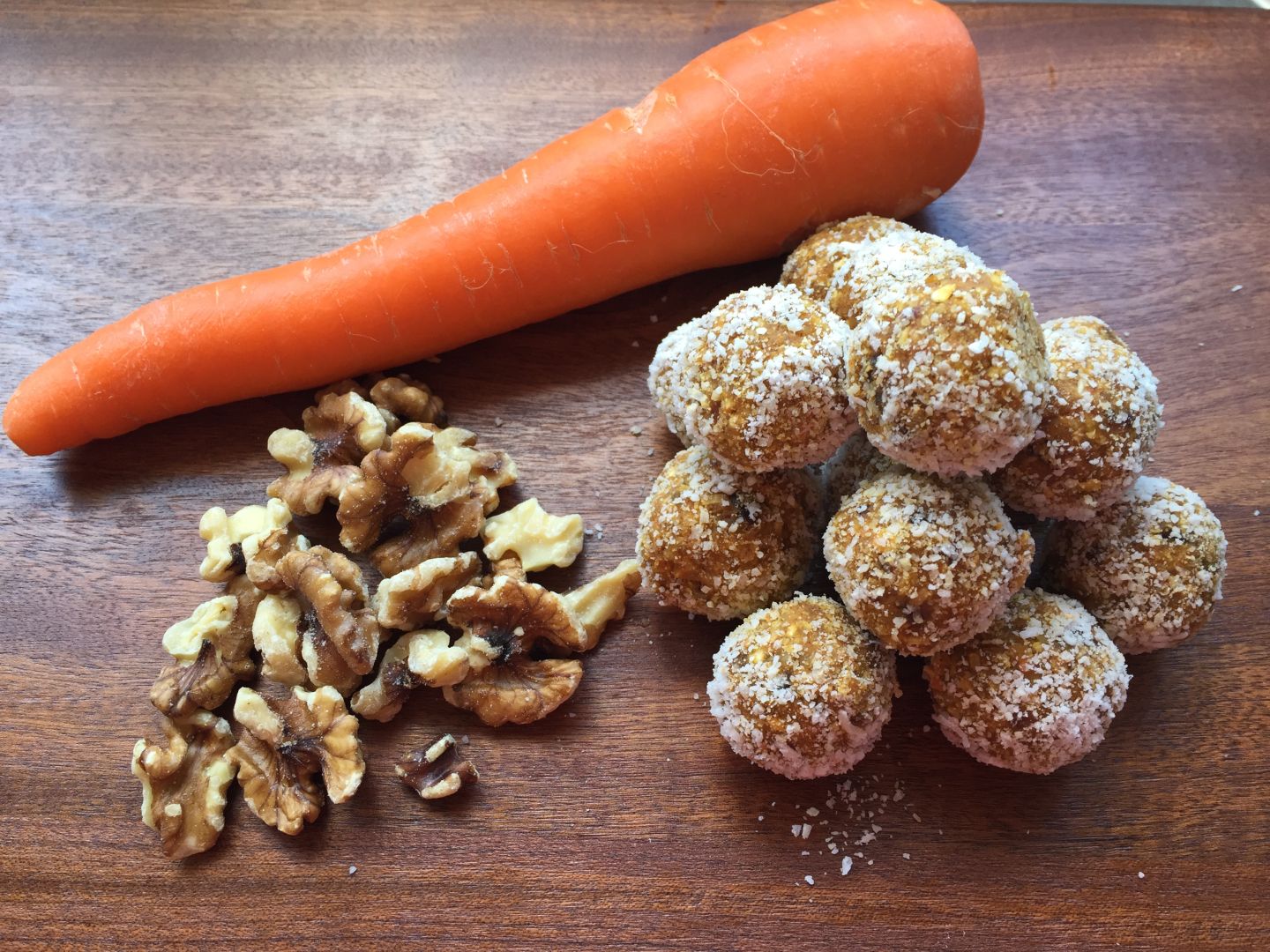 Ingredients: 
40g dates
40g sultanas
1 cup grated carrot, from 2 medium carrots
50g oats
50g Weet Bix (approx 3-4 Weet Bix)
1 tbsp coconut oil
1 tbsp honey
1 ½ tsp cinnamon
¼ tsp nutmeg
2 tbsp coconut (plus extra for rolling)
100g walnuts
Looking for more delicious dessert recipes to try? Downlaod your FREE dessert recipe sampler from the 28 Day Challenge here
Method
Place everything in the blender and process until combined.
Roll into approximately 30 small balls and store in the fridge or freezer.
Makes: 30.
Calories per ball: 60.
Love baking? We've got plenty of delicious sweet baking recipes like this available as part of our 28 Day Challenge. And if you become a member you can access recipes from previous challenges too.