Hi Lose Baby Weight!
I put on 24 kg with my son. I did pregnancy exercise classes while pregnant but I was very naughty with my eating and really did eat for two!
I lost 10 kg in the first 10 days and then stayed at 74 kg for four months! I was so disappointed as I was told like others, that the weight would "fall off" with breastfeeding, but for me it made me so hungry and crave quick sugary snacks.
I did mum and Bub exercise classes and started losing cm but due to breast feeding I was super hungry all the time and my weight didn't drop on the scales.
I then found the lose baby weight website and ordered the 28 day plan books and healthy mummy smoothies and dropped to 1kg within the first few days and was very excited!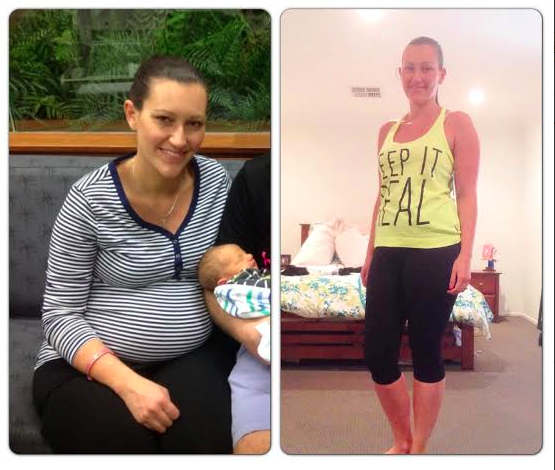 I have been working really hard to slowly and healthily get back down to to my pre-baby weight (as I am breast feeding so have to take it slow!) and do a mum and bubs bootcamp 3 times a week and I ice-skate twice a week.
My husband is super supportive and we have tried lots of the Lose Baby Weight recipes.
I am very proud of myself as I now am sitting at 68.kg at the moment and have lost 5kg with the 28 Day Plan.
We eat so much better and feel fantastic!
Thanks LBW!
Caren Reynolds
GET YOUR 10% DISCOUNT
If you are ready to lose weight then the Lose Baby Weight plans offer a healthy and safe exercise and diet routine and you can get a 10% discount by using code LOYALTY at the checkout.
Click HERE to see our shop