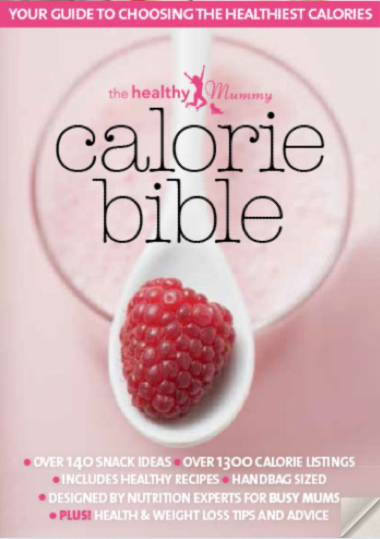 Every month, a mum who is on the Lose Baby Weight plans will be writing about their journey, exercise, ups and downs and will be here to help motivate YOU and THEMSELVES along the way.
If you'd like to become our Motivating Mum for the month click here to find out more
Kelly's Update
"This week I thought I would talk a bit about calorie counting (and you can see the Healthy Mummy Calorie Bible here). Again its something else I have seen come up in the fantastic Motivating Mum talks, but its something that I have seen take control over people – and maybe even me a little bit when I first started on Lose Baby Weight.
Something I love about having the 28-day plan on my fridge is that it includes a breakdown of calories per meal, including snacks. It helped me understand how to balance food out. At first when I was learning the ropes, I really started monitoring it a great deal – I didn't want to go over my allowance or mess it all up.
But as you start to learn how much a 150 calorie snack is (for example), it gets easier. Lose Baby Weight has plenty of articles on suggested healthy snacks and while I don't like them all, I do make a list of all the things I love around that calorie mark.
A suggestion I have for those who really don't want to be counting calories – and lets face it, who wants to be ruled by numbers – is to stick a list up on the fridge of YOUR favourite snacks or meals around the required calories.
So for your morning tea snack, you don't need to give it any numbers. But have a list of foods that you know are suited to morning tea and you enjoy them. You can add to it as you go and make up your own foods for the list, but once you know the calories, there's no need to think about it ever again! Being organised is best, but if you're unsure what you're having that day, you can cruise your list for ideas and grab what fancies you. It also gives you the feeling of having many choices too, because restrictions on 'diets' or healthy eating plans are what do so many people in.
I'm probably a black sheep here but I don't like having ANY fruit in my smoothies – I just don't enjoy the taste of smoothies with fruit and couldn't stick to the plan if I had to! All of my smoothies have been fruit-free, and many are half or all water.
So I have a healthy mummy smoothie on its own for brekkie, drop off the kids, then its my time for a bit to have a cuppa and some fruit with bub. Then a bit later I have morning tea and so on. I find it helps spread things out that little bit more so I don't feel as peckish. If I happen to feel hungry, I do resort to a low fat yoghurt or fruit most of the time, or a slice of low fat banana bread. Exercise seems to kill off any stress or other type of food cravings.
Sitting down and enjoying my meals is a huge thing. I have noticed the days where I sit for lunch and bub is jumping all over me, grabbing my bowl and causing havoc, I tend to feel snacky with foods – probably emotional based. But when I sit down, take my time and enjoy whats in front of me, I certainly feel more satisfied and enjoying the journey so much more. Rushed meals are no fun.
Another recommendation I would have is to spend a little time baking snacks like the banana bread, then slice it up and put them into freezer bags or a container ready to go. It's the only way I eat bananas and is such a guilt free snack for me that kills a sweet craving too.
As for my own journey this week, things were improving, but we seem to have relapsed with the bug, some of us worse than others (I couldn't believe it when I saw it happen to my partner's mother, but we all followed suit). I still have 1-2 children home from school at any one time and now a hyper clingy teething bubba yet again (where are they all coming from?!). I have a bit more energy, almost back to what it was a few weeks ago – was a really nasty bug! I've certainly had loads of challenges thrown my way while on LBW, but working hard to keep the head down, bum up.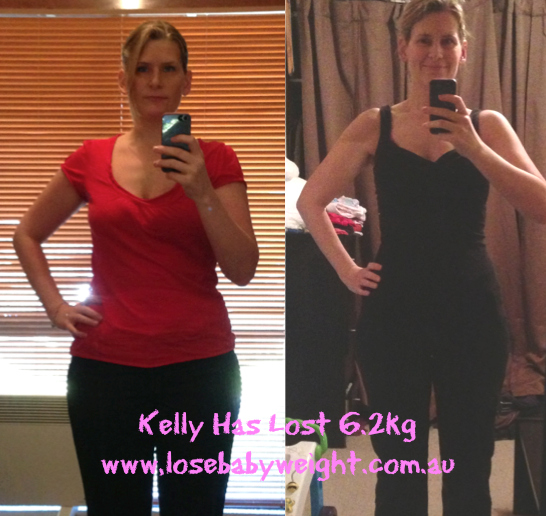 Being housebound I have focused on incremental exercise, doing housework where I can and I have started a planking challenge I saw on Facebook, which increases in length every few days. Whoa, you know you're alive!!!
My partner has been making me some really lovely, healthy meals most of the time – I just can't do it all on my own every night with so much going on. On the weekend for breakfast, he made me a delicious mountain bread wrap, which included freshly made curried egg (usually not a curry fan, so he put a tiny bit in!) and added cooked mushroom, fresh baby spinach leaves and tomato. It truly was amazing. He also made a great veggie soup.  It really does make such a difference when your partner is on the same page as you. He hasn't really said much to me in the way of motivation or support, but as per a previous post I think sometimes our weight loss makes others around us really think about theirs and it can stir up some yucky emotions for them. I wish he'd be a little happier for me, but at the end of the day, I need to be happy with me, nothing else. He definitely seems to have his eyes (and hands, hehe!) on me more often though, which is kinda nice 😉
Now that the results are really noticeable, more people are asking me what 'diet' I am on and I tell the Lose Baby Weight Plans. Its really sinking in that wow, I am doing this, and I am making a huge difference to my body. My body feels slimmer and less padded, its weird getting used to feeling different! After being hung up over my weight for almost every year since I was at school, it feels amazing.
I made a decision to do this, and I am doing it! The initial harder stuff is behind me, and if I keep going, I am going to be at my goal weight very soon. It all can't be that hard since I am now thinking I may even re-evaluate my goals to lose a little more! Once you've taken that first step and then done the work losing some kilos, it doesn't look anywhere near as far to go a little more.
Weight 10/01/13 – 79kgs
Re-starting weight (August) – 77.4kgs
Current weight – 70.7kgs
Total loss – 8.3kgs
Aug-Sept loss – 6.7kgs
GET YOUR 10% DISCOUNT
If you are ready to lose weight then the Lose Baby Weight plans offer a healthy and safe exercise and diet routine and you can get a 10% discount by using code LOYALTY at the checkout
PLUS our BEST SELLING 28 Day Diet & Exercise Plan is available as a 200pg Printed Book and you can get your copy here 
Plus our NEW CALORIE BIBLE is now available – get your copy today! Only $19.95 and a must have in your handbag!
Plus don't forget to sign up for our Get Ready For Summer Challenge – it's free and you can sign up here.
Click HERE to see our shop