Bree has been following a healthy eating diet plan with the Lose Baby Weight tools and is happy with her achievements so far.
And Bree is loving the 28 Day Challenges too – you can join the Challenges here
Bree's photo's below from weight loss on the 28 Day Challenge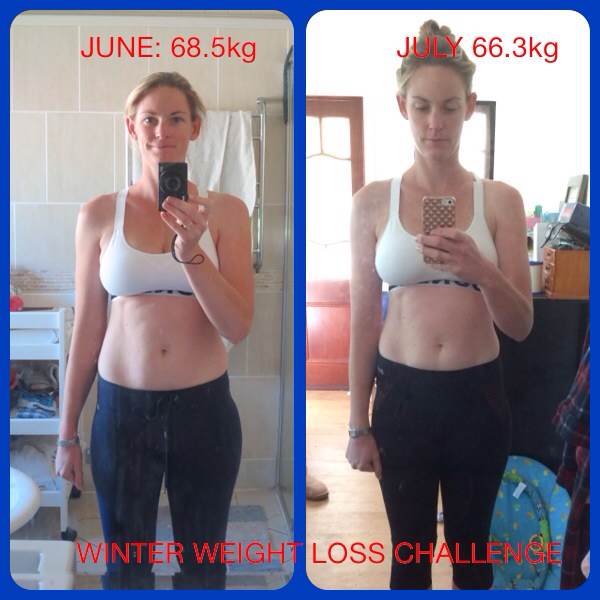 After completing the 28 Day Winter Weight Loss Challenge she continues to enjoy her healthy lifestyle:
I am loving the continued results I am seeing from Lose Baby Weight!
Hubby and I took on the 28 Day Weight Loss Challenge and have both experienced great results with hubby losing over 5kg & myself another 2.2kg over the 28 days.
We are now both starting to really see toning results with the exercise we are doing. And we are both finding old clothes becoming new again as things that haven't fit for a long time are now able to be worn again!
We have 4 kids who are 4 and under, so we need healthy food to be quick and easy to prepare. We loved the 28 Day Weight Loss Challenge, particularly all the healthy but delicious meals that we cooked.
I feel stronger, fitter and healthier than I have in a very long time and I am grateful for the fantastic guidance, recipes, support & motivation that I received by participating in the 28 Day Weight Loss Challenge.
Bree Cox
Bree's photos' showing her 14kg weight loss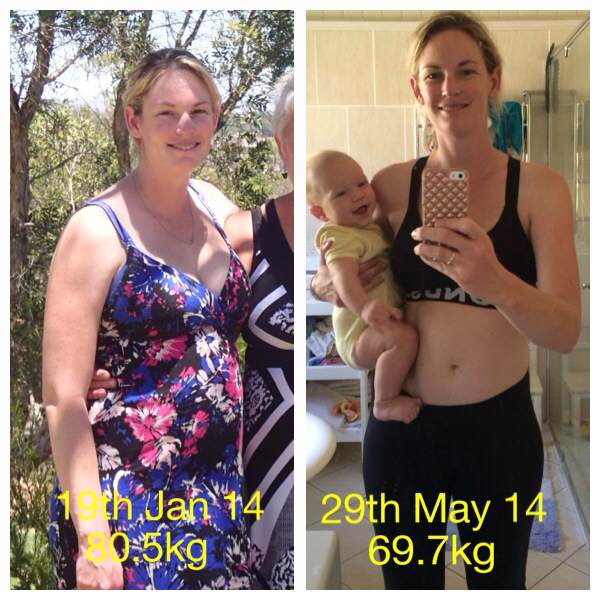 Need to stock up on Healthy Mummy Smoothies? Then see our shop here
And join our 28 Day Weight Loss Challenges here