Get your FREE 4 Ingredients or Less Recipe Pack.
You don't need a fridge full of ingredients to make healthy, tasty meals for the family.  Grab our Recipe Pack and see what is possible with less – salads, stir fry, desserts….and more.
Enter your details to get it free now!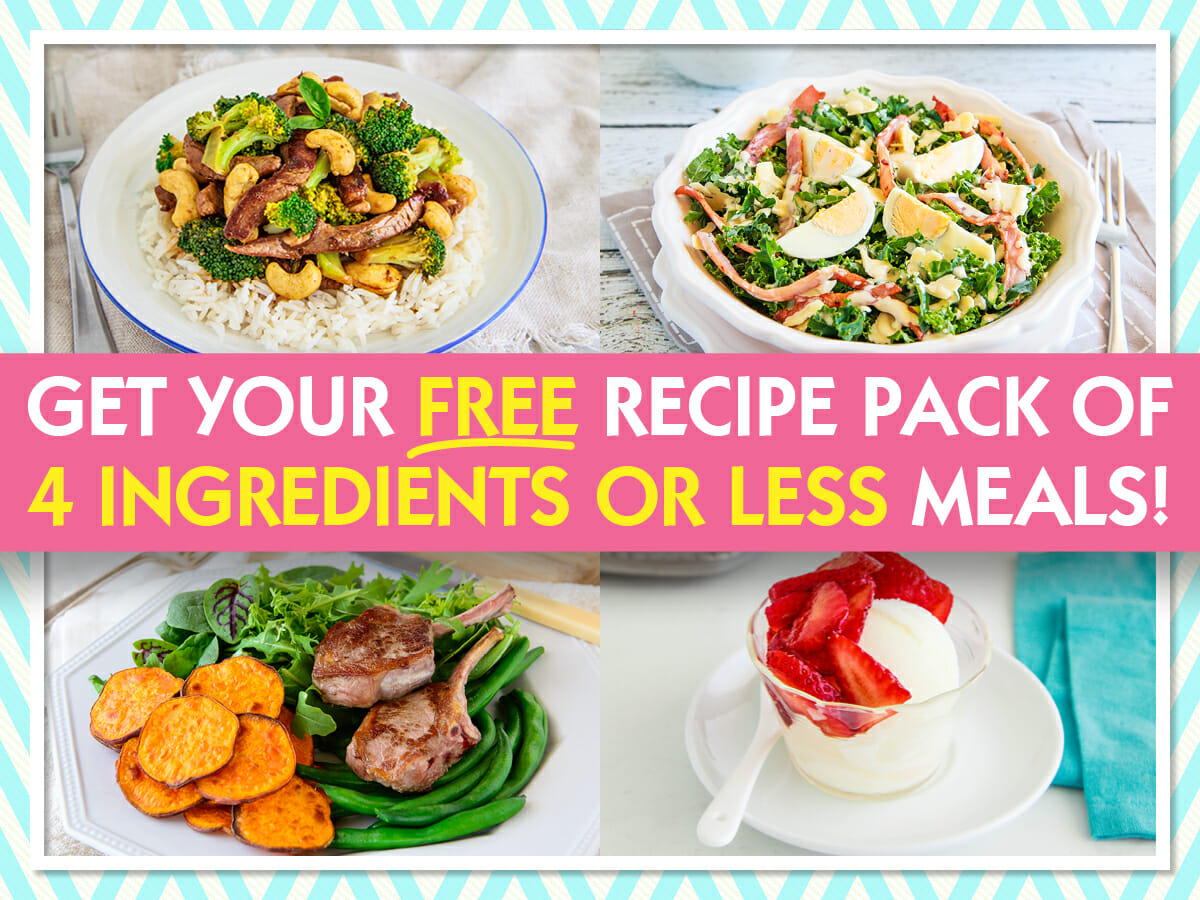 P.S – if  you have trouble entering your email address – make sure you write your email – not copy and paste it – plus you can try leaving a space at the end.