Cheesecake is one of the world's most favourite desserts and the good news is that healthy versions of cheesecake can be included in your healthy eating plan.
Just because you are losing pregnancy weight it doesn't you have to go without desserts and other treats – you just need to source recipes for low calorie, nutritious options.
This recipe for Blueberry Yoghurt Cheesecake is a lightened up version of the traditional cheesecake as it contains far less calories and offers some nutritional benefits in the form of antioxidants, fibre and calcium.
Using ingredients like reduced-fat cream cheese, natural Greek yoghurt, coconut oil, fresh blueberries and almond meal means that the calorie count is drastically reduced compared to a traditional cheesecake loaded with cream, butter, refined sugar and white flour.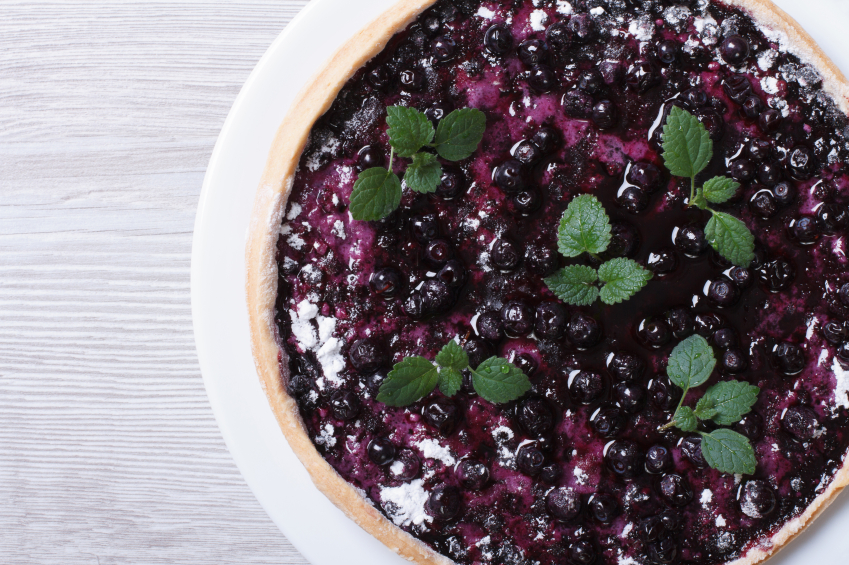 Ingredients: 
300 grams fresh or frozen blueberries
Half a cup of boiling water
1 heaped tablespoon gelatin
500 grams reduced fat Greek Yoghurt
250 grams reduced fat cream cheese
Zest of a lemon
1 handful fresh mint leaves
1½ cups almond meal
¼ teaspoon salt
¼ teaspoon baking soda
¼ cup coconut oil
2 tablespoons honey
1 teaspoon vanilla extract
Method:
Preheat an oven to 180 degrees Celsius.
Mix the almond meal, salt and baking soda in a bowl and in another bowl mix the honey, coconut oil and vanilla extract.
Using a wooden spoon, combine the dry ingredients with the wet ingredients until a dough is formed.
Transfer the dough into a baking dish or pie dish, and form into a crust with your hands.
Bake at 180 degrees Celsius for 15 minutes until cooked and golden brown.
Mix the boiling water with the gelatin powder using a spoon, until the gelatin is dissolved, then set aside to cool.
Place yoghurt, cream cheese and lemon zest into a blender and blend on medium speed until all the ingredients are combined and the mixture is fluffy.
Add the gelatin mixture and blend for another few minutes.
Pour the filling into the cooked pie crust and top with the blueberries.
Place in the fridge to chill and set.
Remove from fridge after an hour and serve with fresh mint leaves on top.
Serves: 10. Calories per serve: 205
Need to stock up on Healthy Mummy Smoothies? Then see our shop here
And join our 28 Day Weight Loss Challenges here