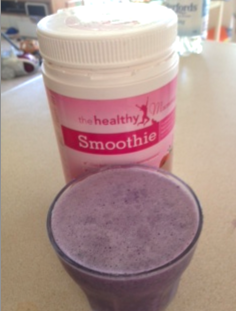 "Hi Lose Baby Weight,
I've been on your post pregnancy weight loss plan for 4 weeks now & I'm living and loving life!!
At 9 months pregnant I weighed 94kg. I currently weigh 83kg and my goal is 68kg. I will get there!!!!
Here is one of my favourite smoothie recipes!
"Blueberry Bircher Bash"
Thanks so much for a motivating post pregnancy weight loss program that incorporates healthy eating, exercise and life without compromising my milk supply and my family's budget!!
Michelle Gibbs"