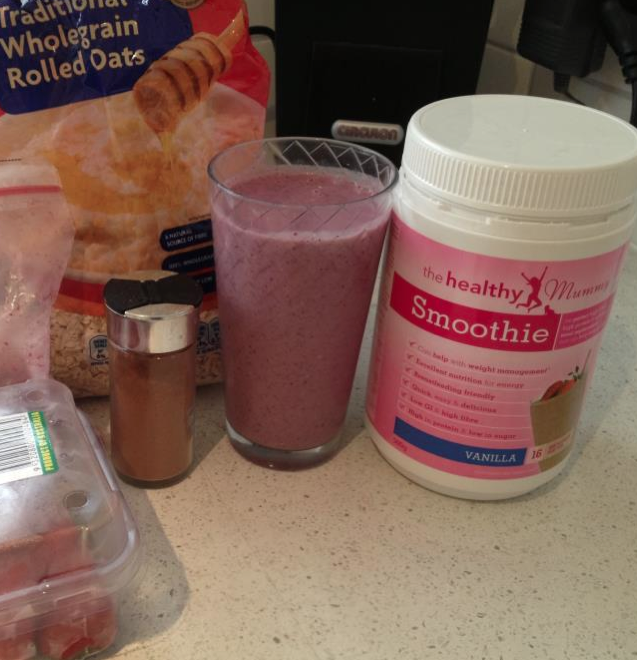 Hi Lose Baby Weight!
I Just made the yummiest healthy eating smoothie and thought I would send it in – I hope you enjoy!
200ml So Good Essential Soy Milk
2 tbl spoons of Vanilla healthy mummy smoothie mix
2 tbl spoons of whole grain oats
1 teaspoon on cinnamon
half a teaspoon of maple syrup
hand full of ice
1 banana
handful of strawberries
handful of frozen mixed berries!
Blend and enjoy
P.S I've been on the smoothies and following meal plans for 2 months now and have lost 13 kgs! I feel amazing.
Thank you so much! 🙂 Hayley McCammon
If you are ready to lose weight then the Lose Baby Weight plans offer a healthy and safe exercise and diet routine.

And don't forget to check out our current promotions and discounts page to see what specials we have on this week on our Healthy Mummy product range