If you ever fancy a Chinese takeaway, here's a healthier option that you can prepare in no time. Oyster sauce is great to keep on hand for stir fries as it adds a lot of flavour even in very small amounts.
This is a flexible recipe so you can feel free to add any veggies that you have on hand. Why not add carrots, red capsicum, eggplant, baby corn, snow peas, yellow squash or even some finely sliced red chilli. You could serve this dish with some brown rice or cous cous. It also reheats well the next day for lunch.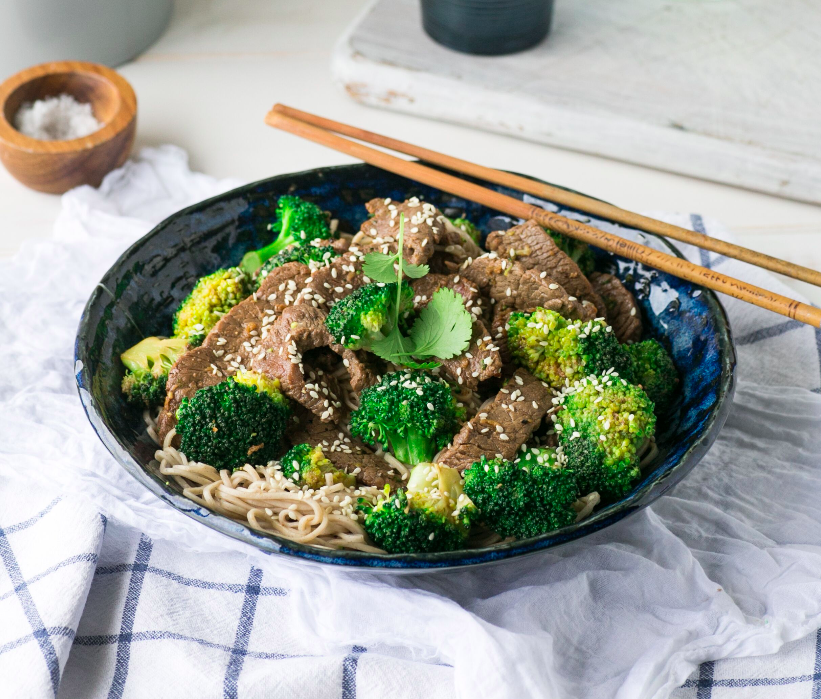 Ingredients:
400g lean beef strips
1 tbsp olive oil
1 medium sized broccoli, cut into small florets
200g mushrooms, halved
2 medium onions, cut into large chunks
1 ½ tbsp cornflour
½ cup beef stock
2 tbsp oyster sauce
1 tsp crushed garlic
1 tsp crushed ginger
Method:
In a small bowl or jug mix together the cornflour, stock, oyster sauce, garlic, and ginger. Set aside.
Heat a frying pan over high heat and add the oil.
Cook the beef until browned.
Throw in the broccoli, mushrooms and onion and stir fry for 3 minutes.
Pour the stock mixture over the top and cook until the sauce boils and thickens and the veggies are tender.
Serves: 4. Calories per serve: 340.