Do you have a bloated belly and are looking for ways to beat the bloat?
Then we have a special smoothie to reduce the bloat – plus which is packed full of yummy and healthy ingredients too.
Beat the belly bloat smoothie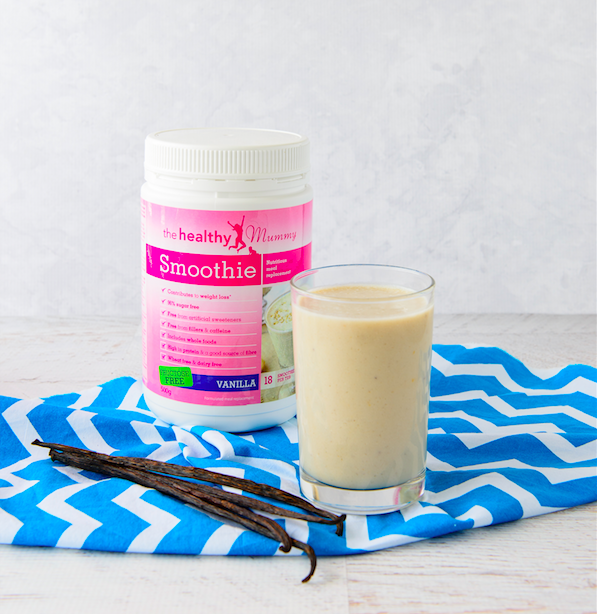 Bananas are a well known source of fibre.
Together with the healthy mummy smoothie mix the bloated tummy smoothie contains 8g of fibre to help relieve constipation and promote a healthy gut.
Yoghurt is full of beneficial gut promoting bacteria's that will help in restoring balance.
Greek yoghurt has no added sugar and is a beneficial way to get your daily dose of probiotics.
Mint leaves relieve the tummy of bloating and pain by dissolving large gas pockets.
They are easy to grow in the herb garden and may be a great way to aid in chronic stomach bloating.
2 x tbsp of Vanilla Healthy Mummy Smoothie mix
1 tsp honey
½ medium banana
Handful of mint leaves
1 tbsp greek yoghurt
200ml unsweetened almond milk
Blend for 2- 3 minutes
Nutrition stats per serve
Calories: 221
Carbs: 25g
Protein: 14g
Fat: 6g
Fibre: 8g