Barbara has already lost 8kgs since starting her Lose Baby Weight healthy weight loss journey. She shares her story here:
Hi Lose Baby Weight Mums,
My name is Barbara and I'm the proud mum of two little girls. Having both girls close together (15 mths gap) left little time for me and I got to 94kg after giving birth the second time and I'm only 5ft 2.
My first week back at work I had to buy new trousers, I thought maybe size 16 but I needed a size 20!! I was in shock.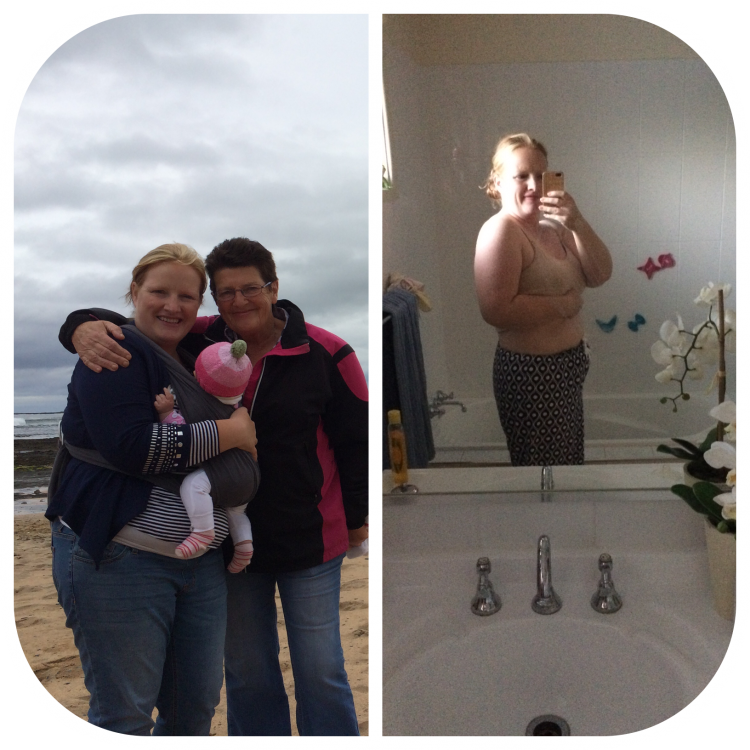 I was tired and teary a lot even though my baby was sleeping through. Time to lose weight, get a better relationship with food and feel energetic again.
I signed up with Lose Baby Weight in May after an overseas trip and in the last 7 weeks have lost over 8 kilos and two dress sizes and I can run – I'd forgotten how good that feels and how empowering it is to feel strong and healthy.
I'm still 20kg off my goal weight and feel confident that with the Lose Baby Weight sustainable life changes I can get to my goal weight (lowest in my adult life!) by Christmas.
The benefits so far have been too many to count! My whole family is eating better, my breastmilk supply has increased, I am loving grocery shopping, cooking and baking with chocolate! I have more energy and feel fantastic.
We all have days when it's harder than others and hopefully we can support each other through those – especially through the Lose Baby Weight private facebook group – for us all to be healthy happy mums who like what they see in the mirror.
Barbara Dixon
Join Barbara in the Winter Weight Loss Challenge in July  – you can take part in the Challenge here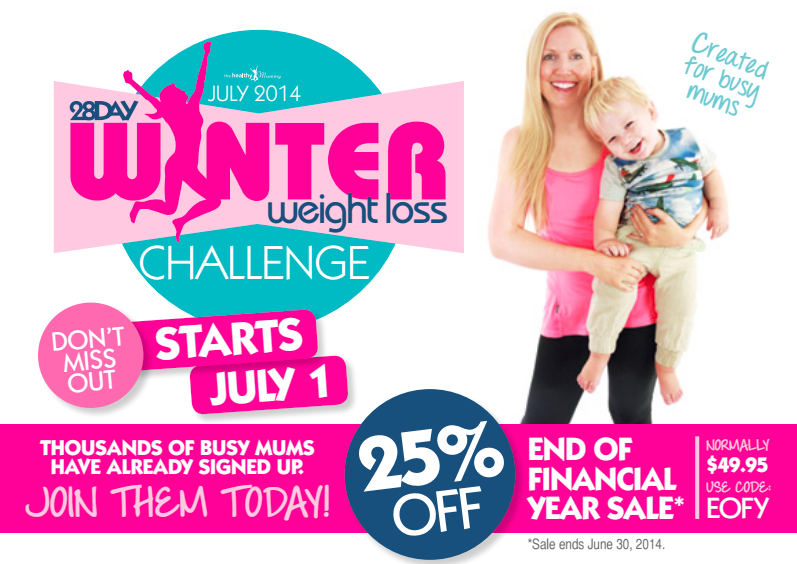 GET YOUR 10% DISCOUNT
If you are ready to lose weight then the Lose Baby Weight plans offer a healthy and safe exercise and diet routine and you can get a 10% discount by using code LOYALTY at the checkout
PLUS our BEST SELLING 28 Day Diet & Exercise Plan is available as a 200pg Printed Book and you can get your copy here 
Plus our NEW CALORIE BIBLE is now available – get your copy today! Only $19.95 and a must have in your handbag!