Barbara updates on her progress as she continues with the healthy eating diet plans and exercise routines from Lose Baby Weight.
She has lost 15.7kgs and loves that the plans continue to be so fun and easy to follow – Barbara used the 28 Day Weight Loss Challenges and The Healthy Mummy Smoothies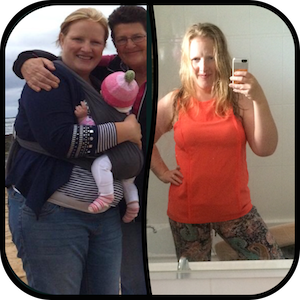 It's been 22 weeks since starting the Lose Baby Weight program and I'm so glad I discovered it and was ready to make a change. And change I did! From a size 20 at 94.5kgs to buying size 12 shorts for my holidays at a much lighter and happier 78.8kgs.
And here's the thing – it has been and continues to be, fun and interesting and easy! I love cooking new things and my pantry is almost never out of health food staples so it means if I see something on the newsletter or Facebook page that I like I can usually make it that day. I have also learned so much and finally given away calorie counting and the number on the scales is still dropping week by week.
I'm looking forward to everything! To the beach, to Christmas, to the rest of my life. I have had two plateaus to push through, 80kg was particularly sticky but I knew I was doing the right thing and I just needed to keep it up. My goal is to be 65kgs and 'bikini happy' – unlike some girls I have never been 'bikini happy' ever so I don't just want my pre baby body back I want a body I have only dreamed of!
I have confidence now I am on my way there and with time it's getting easier not harder. That's how I know it's a life change for me. I am eternally grateful for the existence of such a comprehensive health program for turning the lives of mums around and that I found Lose Baby Weight just when I needed it most.
Barbara loves the 28 Day Challenge
What I learned was that there's no reason to ever jack this in or even 'start over' – I can just keep going. I've wanted something my whole life that I feel like I can continue indefinitely and I believe I have found that in the 28 Day Challenge
I loved the 28 Day Weightloss Challenge and there one more challenge before swimsuit season!
Barbara Dixon
Need to stock up on Healthy Mummy Smoothies? Then see our shop here
And join our 28 Day Weight Loss Challenges here