Bar Rafaeli has given birth to a healthy girl, with a not so Hollywood name (although we still adore it).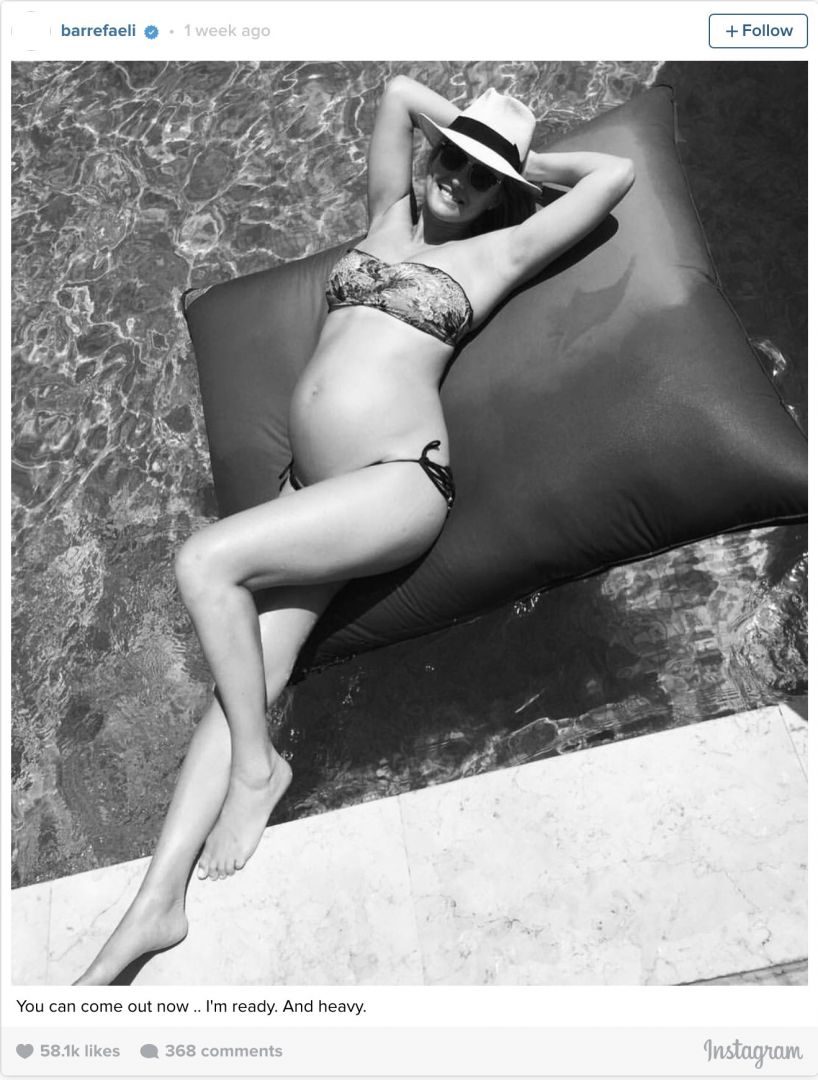 Baby Liv was born on August 11 in Ichilov Hospital in Tel Aviv, weighing seven pounds. The model and her husband Adi Ezra are thrilled with her birth, posting a snap of her bump only a week ago saying "You can come out now.. I'm ready. And heavy".
The 31 year old model is one of four and states this could be a decade of family, but will take it one at a time. Model pals Candice Swanepoel and Behati Prinsloo are also due very soon.
There must be something in the celebrity water with Mila Kunis, Olivia Wilde, Katherine Heigl and our very own Lara Worthington all with growing and glowing bellies.
2016, the year of the celebrity Mumma.
Congratulations Bar and Adi.