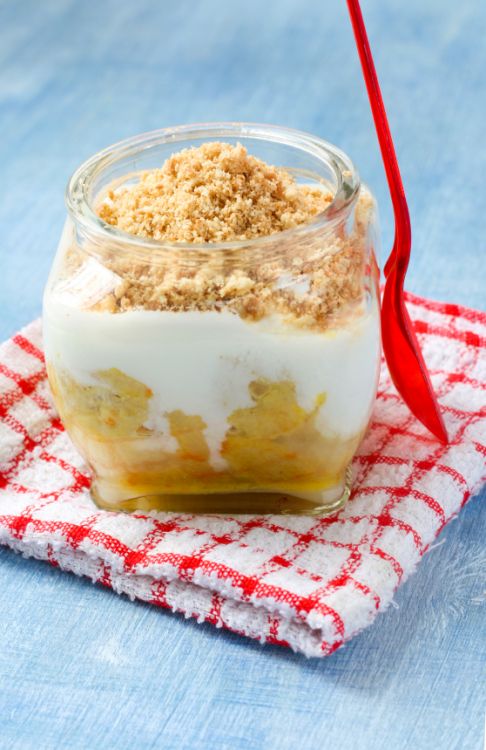 Sweet treats are the nemesis of many people trying to lose pregnancy weight.
Fortunately, desserts and sweets can still be enjoying in moderation when following a healthy eating plan.
Desserts that include ingredients like fresh fruits, raw nuts, honey and natural yoghurt are much better options than high-calorie desserts that contain lots of cream, refined sugar, butter and artificial colours.
This easy dessert option is a good one to prepare on short notice as it contains only 5 ingredients.
Packed with vitamin C, potassium, calcium and fibre, this dessert option is both nutritious and delicious. 
Ingredients:
1 and half oranges
1 and a half large bananas
300 grams reduced fat Greek yoghurt
2 tablespoons almond meal
1 tablespoon honey
Optional Extras:
Top with shredded coconut instead of almond meal
Replace the orange with dates, figs or passionfruit
Use chopped almonds or walnuts instead of almond meal
Untoasted muesli can be used instead of almond meal
Method:
In a blender, blend together the banana, orange and honey until combined.
Remove from blender and scoop into two desert glasses or jars.
Top with a generous layer of reduced-fat Greek yoghurt
Top with almond meal and serve.
Serves: 2. Calories per serve: 375.
Join our 28 Day Weight Loss Challenge and get access to:
28 Days of family friendly healthy meals
Personalised weekly shopping lists and customisable meal plans
Access to the exclusive challenge 1000+ recipe hub
28 days of effective at home exercises to fit into your busy day
Expert advice and support from the team and 1000's of other mums on the challenge
See all the details and join here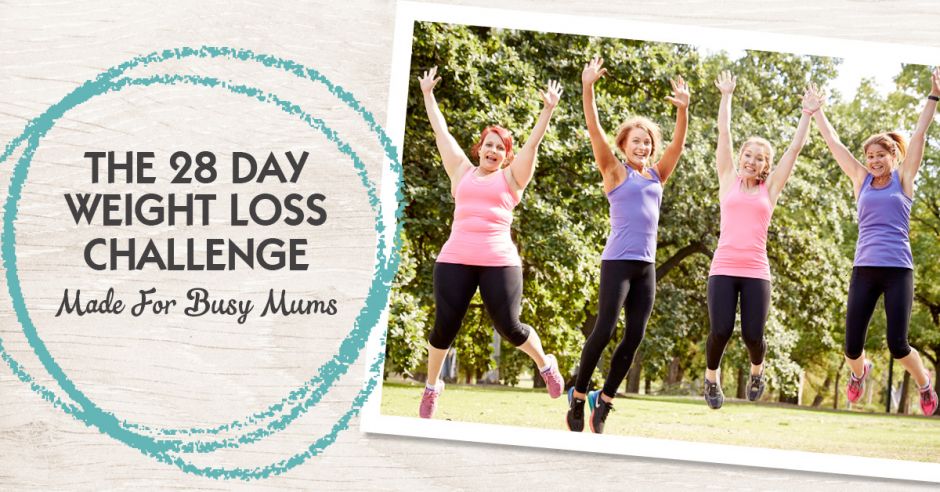 Results from mums on the 28 Day Challenge
Mums lose an average of 4-6kg (8-13 pounds) on our 28 Day Challenge and below are some of the amazing results from mums JUST LIKE YOU who are already using the 28 Day Challenge and losing tummy fat – make the change and join them today too!
You can see lots of more results and you can join here too
Eliza lost 22kg (48 pounds) on 4 Challenges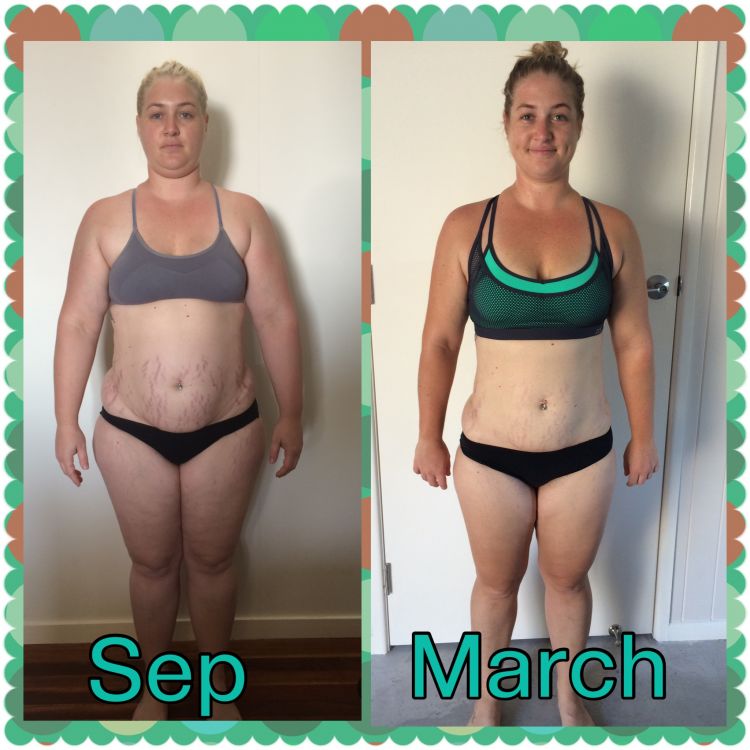 Eliza says "I started in September with my first 28 Day Weightloss Challenge. I lost 8 kg that month. So far I have lost 22 kg. But it is what I have gained which will make me a supporter for life!
Join here
You won't regret it!