A delicious banana bread breakfast loaf that can be made ahead of time so it's easy to grab a healthy slice during your busy mornings.
This healthy recipe makes 6 serves and is suitable to freeze.
Freeze in individual portions to easily defrost and have ready for breakfast as required.
If you like add some seeds in as well for extra crunch.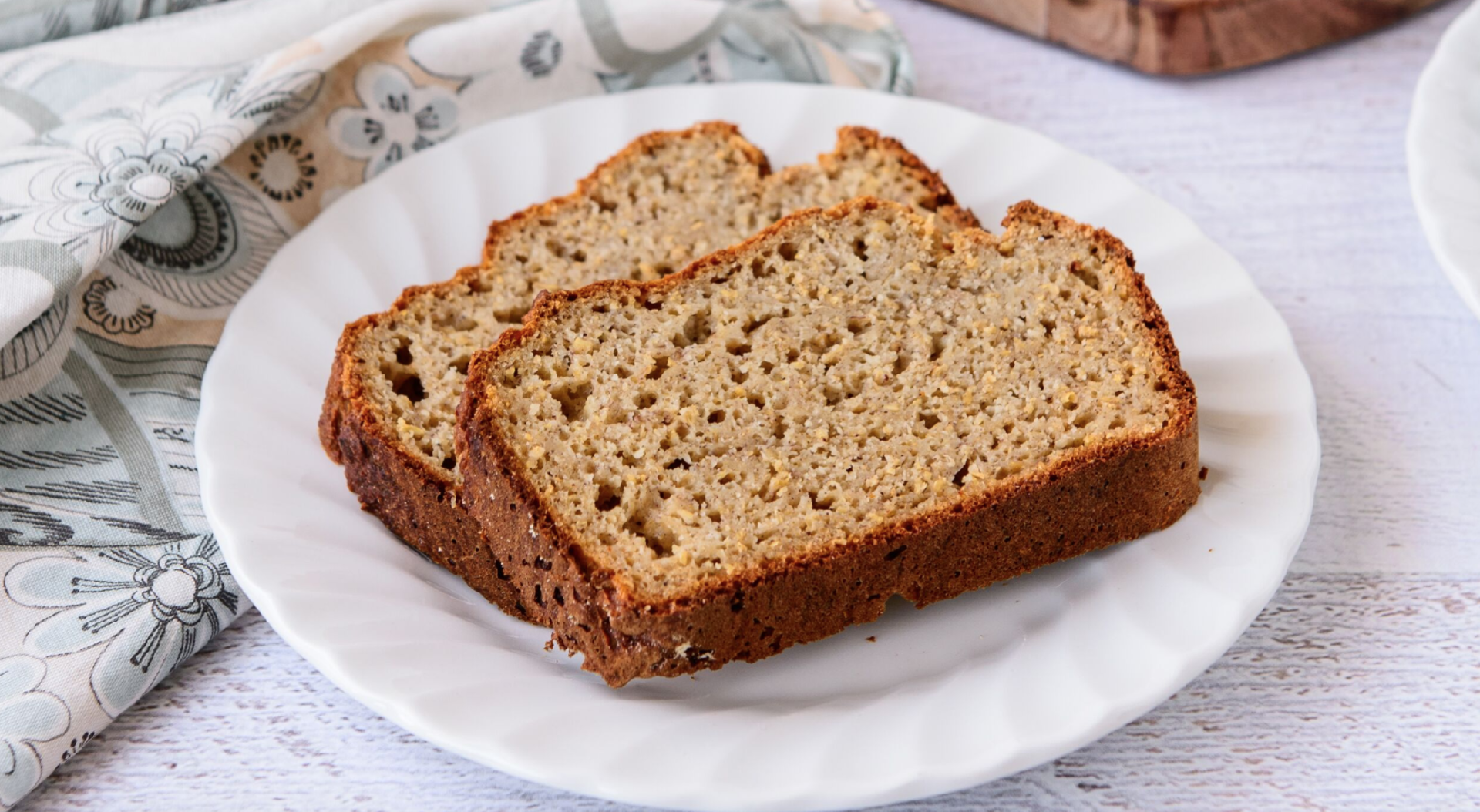 Ingredients (Makes 6 serves)
2 ripe mashed banana (180 grams)
1/2 cup cauliflower (50 grams)
1/4 cup reduced-fat Greek natural yoghurt (65 grams)
1/4 cup reduced-fat milk of choice (62.5 mls)
1 teaspoon grated fresh ginger (4 grams)
1 & 1/2 cups wholemeal self-raising flour (180 grams)
1/2 cup almond meal (75 grams)
1/4 teaspoon baking powder (0.625 grams)
1 teaspoon cinnamon (1 grams)
2 free-range eggs (100 grams)
1 teaspoon vanilla extract (5 mls)
2 tablespoons melted coconut oil (40 mls)
1 teaspoon honey (5 mls)
Method
Preheat an oven to 180C and prepare a loaf tin by lining with baking paper.
Steam the cauliflower until very tender, about 20 minutes. Cool slightly and add to a blender jug with milk and yoghurt, puree until smooth.
Add eggs, oil, honey, ginger and vanilla to the cauliflower mixture and pulse until just blended. Stir through mashed banana.
Whisk flour, almond meal, baking powder and cinnamon in a large bowl. Add banana mixture and fold until just combined.
Pour batter into prepared tin and bake for 60-70 minutes, covering loosely with foil if browning too quickly. The loaf is done when a skewer inserted into the centre comes out clean.
Cool in the pan for 10 minutes, turn out and cool completely on a wire rack.
Slice loaf into 12 slices, 2 slices is 1 serve. Can be toasted.
Store leftovers in an airtight container in the fridge for up to a week or freeze slices individually to defrost and toast as required.
You can also get a free guide to understanding sugar and how much you should have here.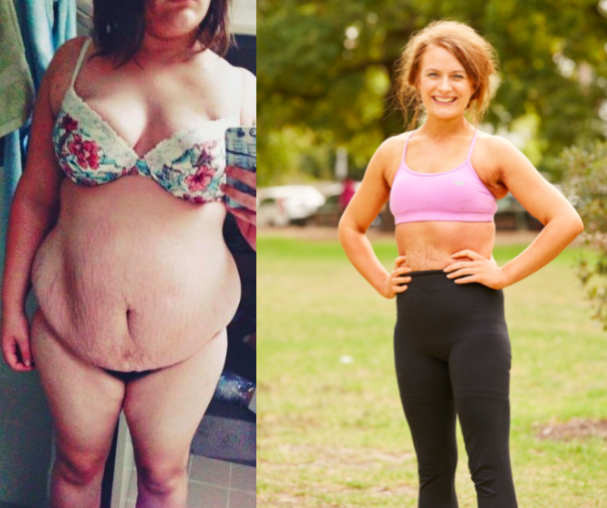 "Lose Baby Weight helps you understand HOW to lose weight. The SAFE way to do it, and WHY it happens a particular way. I could not recommend a program more than Lose Baby Weight."
You won't regret it!
Join the challenge here