One of our Motivating Mums, Ash Petroff, has made us these amazing banana bread bliss balls.  We LOVE banana bread, but it's not always the best choice of snack when sticking to a healthy weight loss plan, so we were super excited to give these a try.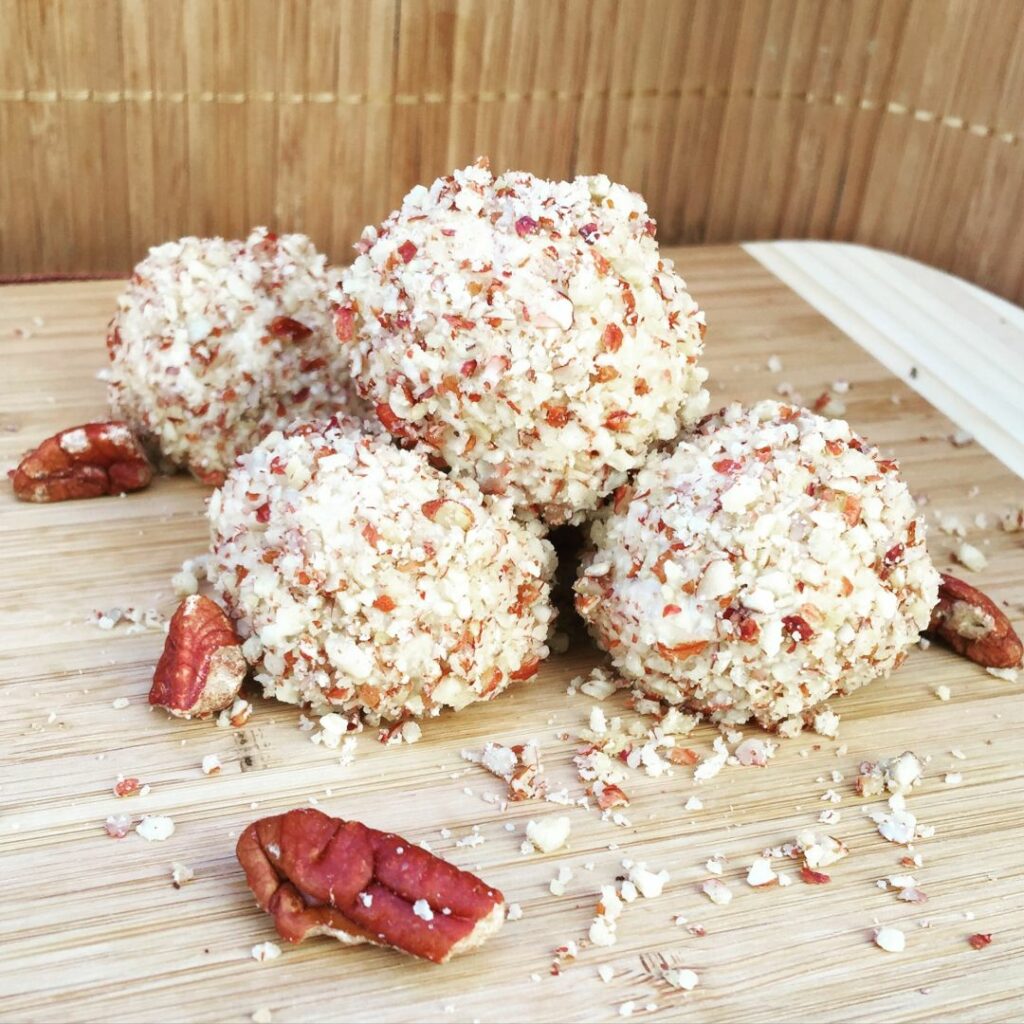 We can totally confirm that they are AMAZING!!  All the deliciousness of banana bread, rolled into these yummy little balls.  At only 51 calories per ball, they make the PERFECT snack!  YUM and thanks Ash for the recipe.
 Ingredients:
2 small bananas mashed
100g light cream cheese
1tbsp honey
cinnamon (as little or as much as you want)
2 cups of rolled oats
crushed walnuts for rolling in
1 large teaspoon coconut oil
Method:
Mash the bananas and add all the ingredients, except the oats and walnuts.  Once well combined, blitz the oats and the wet mixture together until completely combined.  Pop the mixture into the freezer to firm up.  You don't want it frozen, just firm enough so you can roll them.  Roll into generous teaspoon sized balls, and then roll in crushed walnuts.  Pop in the fridge or freezer to store.
Makes 13 balls, 51 calories each 
Enjoy!