This simple and delicious vegetable curry is a perfect mid-week winter warmer.  Packed full with delicious seasonal veggies, you couldn't find a healthier curry – especially if you're following a healthy weight loss programme.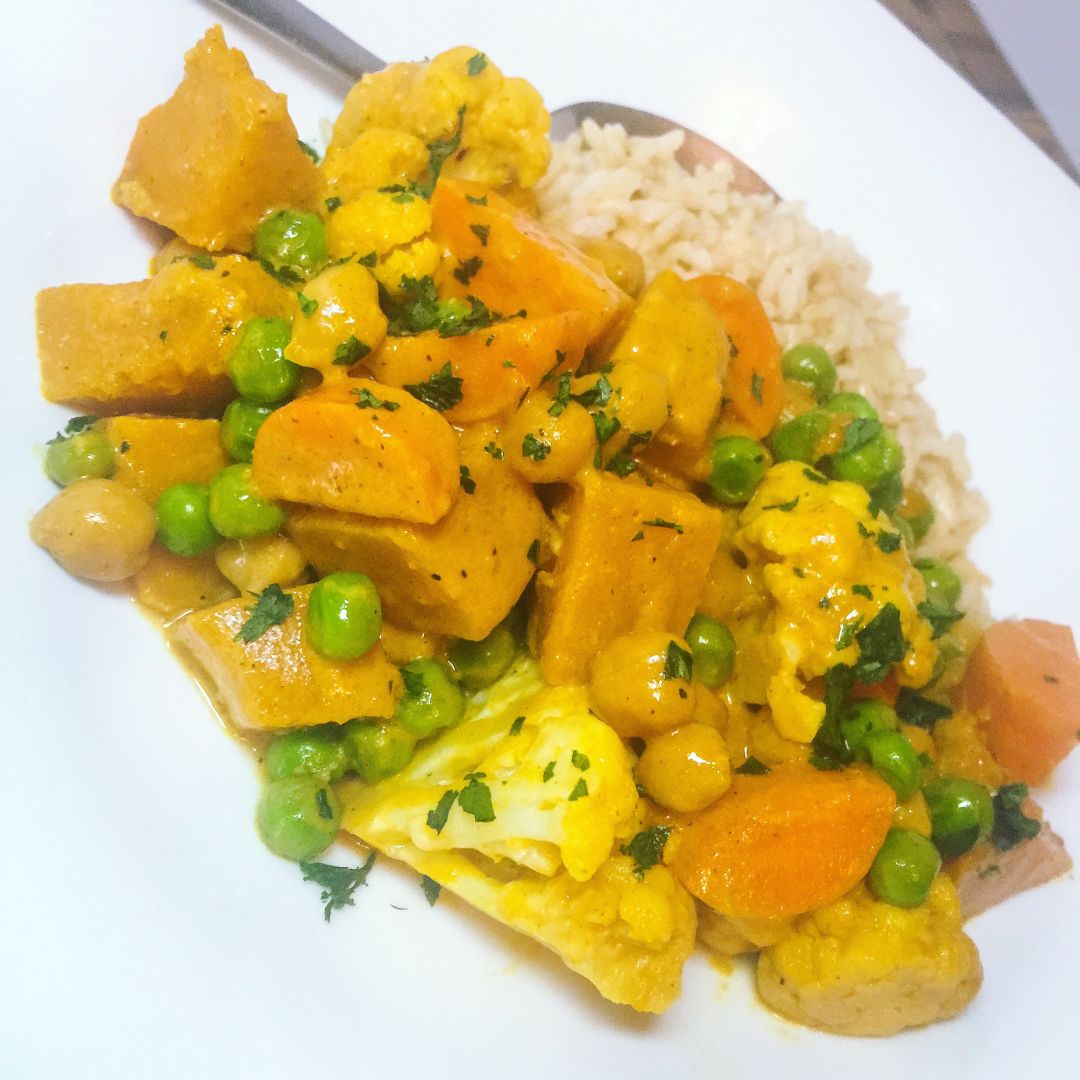 Autumn Vegetable Curry
Ingredients:
1/4 cup brown rice (uncooked)
1 tsp extra virgin olive oil
1/4 brown onion, diced
1/2 tsp curry powder
1/4 tsp cayenne pepper
1 tsp tomato paste
1/2 cup reduced fat coconut milk
1/2 cup reduced salt liquid vegetable stock
1/4 cup tinned chickpeas, rinsed and drained
1/4
3/4 cup cauliflower florets
1/2 sweet potato, peeled and chopped
1/2 carrot, peeled and chopped
2 tsp lime juice
Method:
Cook rice according to packet instructions
Heat oil in a saucepan over a medium-high heat.  Saute onion for1-2 minutes.
Add curry powder, cayenne pepper and tomato paste, and cook for 30 seconds until fragrant.
Add the coconut milk and vegetable stock.
Bring to the boil, then add the chickpeas and vegetables, and stir to combine.
Reduce heat and simmer for 15-20 minutes, until vegetables are tender and the curry has thickened.
Serve with rice and a squeeze of lemon juice.
Recipe serves 1 at 436 calories per serve.
Whether you are vegetarian or just looking for ideas – why not check out the printed version of our Healthy Mummy Vegetarian Cookbook.
Enjoy xx