Just over a year ago, at 78kg, I was the heaviest I had been in my entire life.
Then I got pregnant.
At first my weight hit 81kg, but I got bad morning sickness and I plummeted to 74kg.
By the time my gorgeous little boy was born (nearly five months ago) I weighed 86kg.
Once the weight loss settled I was sitting at 76kg for a couple of months before I dropped down to 74kg.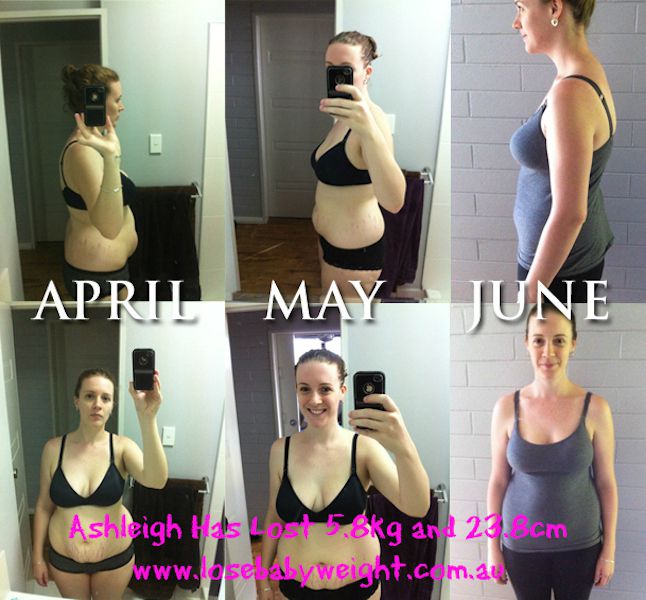 Although I was less than my pre-pregnancy weight, I was still overweight and with my October wedding fast approaching I was desperate to lose weight in a way that was healthy and wouldn't affect my milk production.
Then I came across Lose Baby Weight on Facebook. I followed it for a few weeks before, much to my horror, I discovered I had put on 1.5kg and was now sitting at 75.5kg.
I decided that enough was enough and I began the Lose Baby Weight 28 Day Diet and Exercise Plan .
I was interested in the healthy mummy smoothies but I had tried other diet and exercise plans before and had never stuck to them, often ending up heavier than when I started – but I was about to be pleasantly surprised!
I have spent my life being a couch potato. I never played sports at school and six days in a row (when I was trying to bring on labour) was the longest I had ever stuck to any kind of exercise plan.
After completing the 28 Day Plan in May in combination with the Healthy Mummy Smoothies for breakfast I lost 3.5kg and a whopping 28cm overall.
Confident I had learned how to eat better I began the next month without the 28 day Diet and Exercise plan, instead I used recipes from the Lose Baby Weight website and still continued to have the Healthy Mummy Smoothies.
As of July 1, I have lost 5.8kg and 38cm over all. The weight loss is slow going, especially now that I only have a couple of kilos to lose now but I am so thankful that I found Lose Baby Weight.
I cannot believe how much of a positive impact this plan has had on my life.
My fitness has increased, my moods have improved, I sleep better, I feel more confident, my clothes fit better and I am watching the weight slowly, but surely, drop off.
My son seems to love the walking too! Just yesterday he and I set off for our afternoon walk, this time instead of pushing him in his pram I felt strong and fit enough to carry him in a carrier.
I realised when we got home that his weight was nearly the difference between my current and my pre-pregnancy weight. What an amazing feeling.'
– Ashleigh Rhodes

GET YOUR 10% DISCOUNT
If you are ready to lose weight then the Lose Baby Weight plans offer a healthy and safe exercise and diet routine and you can get a 10% discount by using code LOYALTY at the checkout
PLUS our BEST SELLING 28 Day Diet & Exercise Plan has now launched as an 84pg Printed Book and you can get your copy here 
Click HERE to see our shop