These healthy apple and sultana wraps are super easy to make, and use simple ingredients.  They make the perfect dessert especially if you're following a healthy eating plan. Better still, they're a hit with the whole family.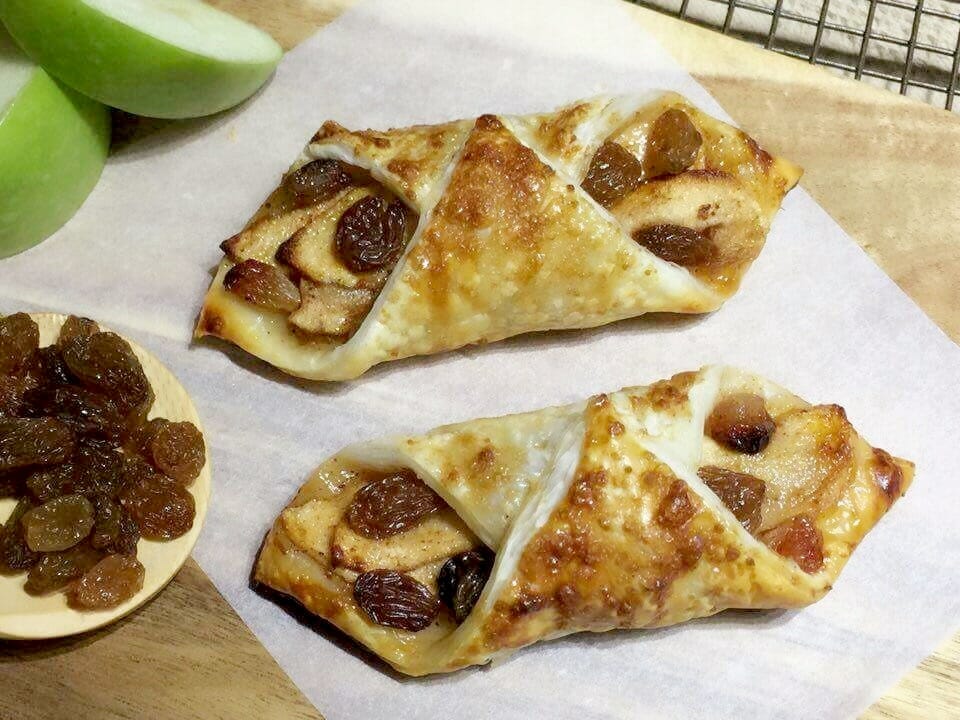 Ingredients
1 sheet thawed puff pastry
3 medium apples (I used Granny Smith but any will be fine)
1/4 cup sultanas
1/2 tsp cinnamon (can add more if you prefer)
1 tsp vanilla extract
1 tbsp rice malt syrup (can sub with maple syrup or honey etc)
1 egg whisked (you will not use the entire egg)
1/2 tsp coconut sugar
Method
Preheat oven to 180 degrees C
Line a baking tray with baking paper and set aside
Remove pastry from freezer to thaw
Slice apples into very thin slices using a mandolin or a sharp knife
Combine apples, sultanas
cinnamon, vanilla and rice malt syrup.
Let mixture sit for 15 minutes or so to soften. Then mix well to combine.
Slice thawed pastry into 9 even pieces
Place pastry onto lined baking tray
Place a spoonful of apple mixture onto each pastry square and fold on the diagonal to join together. (You may find it helps to use a dot of water on your finger tip to help join the pastry together).
Do this for all 9 squares.
Whisk egg and brush over each wrap
Lightly sprinkle with coconut sugar
Place in the oven and cook for 18 minutes or until they have turned golden brown
Remove from oven and cool on a wire rack
Delicious straight from the oven but great to eat cold or reheated.
Enjoy
Makes 9 – 106 calories each