Angela has been following the healthy eating diet plans and exercise routines from the September Healthy Mummy 28 Day Weight Loss Challenge and has lost 3.7kgs, putting her back into the healthy weight range for her height.
I am really happy with my results from the September 28 Day Weight Loss Challenge – I lost 3.7kg and am back in the healthy BMI range (just scraping in at 25 but better than being overweight!).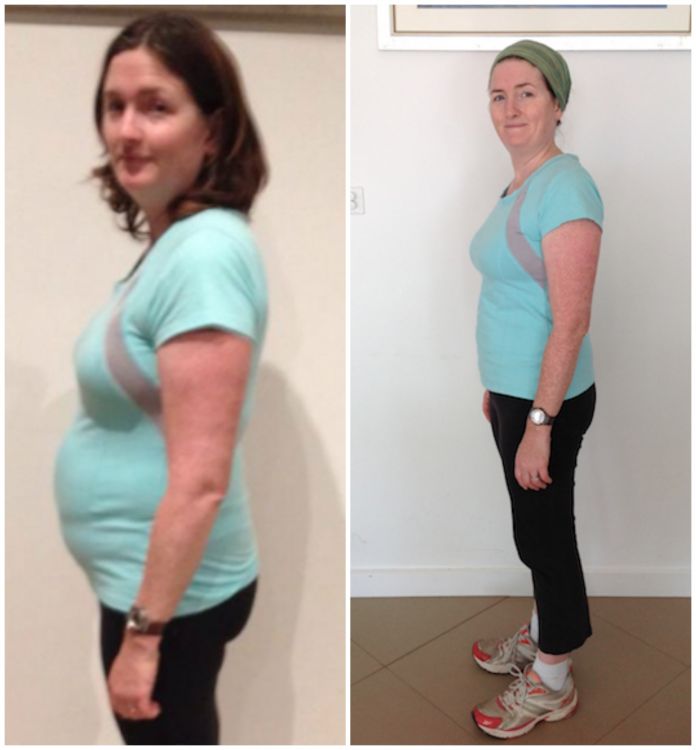 For the first time ever I understand what people are talking about when they say exercise helps increase their energy levels. I have felt an improvement in mood and energy during September despite getting up multiple times every night to feed my baby.



The Challenge helped me try heaps of new foods and ways of cooking. I managed to complete all of the exercises by getting up and putting my exercise clothes on first thing, making my kids' breaky and while they ate it, completing my exercises for the day. I made it a rule that I had to complete them before showering or eating myself.
My oldest turned 4 during September and I also have a 2 year old and am on maternity leave after having my third 4 months ago so it was not easy for me but I committed to doing it for the month and am really glad I did.
I was also determined to try as many of the recipes as possible and widen the variety of food my family enjoys. I love all of the food and it is super easy and quick to make – you never feel hungry and there are plenty of easy substitutes to use if you don't like something.
I am stoked that I completed the challenge and am really looking forward to the improvements in store for November including the exercise videos, up-sizeable recipes and customisable meal plans and shopping lists – it will be so convenient and easy I almost don't want to finish losing my weight so I can have a reason to keep doing these awesome challenges!
Angela Faulkner
Need to stock up on Healthy Mummy Smoothies? Then see our shop here
And join our 28 Day Weight Loss Challenges here