Every month, a mum who is on the Lose Baby Weight plans will be writing about their journey, exercise, ups and downs and will be here to help motivate YOU and THEMSELVES along the way.
If you'd like to become our Motivating Mum for the month click HERE to find out more
Amber Loses 12kg & Becomes A Motivating Mum!
Hi fellow mummies! I've been sitting back quietly reading motivating mum posts and wishing that I could be in that position also. I wasn't sure I would be quite up for the job considering I still have so much to lose still! But I have finally decided that it's not only what I can do for the rest of the mothers who need motivation, it's what I need for myself also.
I remember back in August applying for the October motivating mum position and I can still feel my heart racing now as I vividly remember clicking 'apply' and uploading a photo of myself. This is definitely one of the hardest things I have ever put myself forward to do but I am sure that with a lot of hard work and determination, it will all be so worth it in the end. It's the push I need.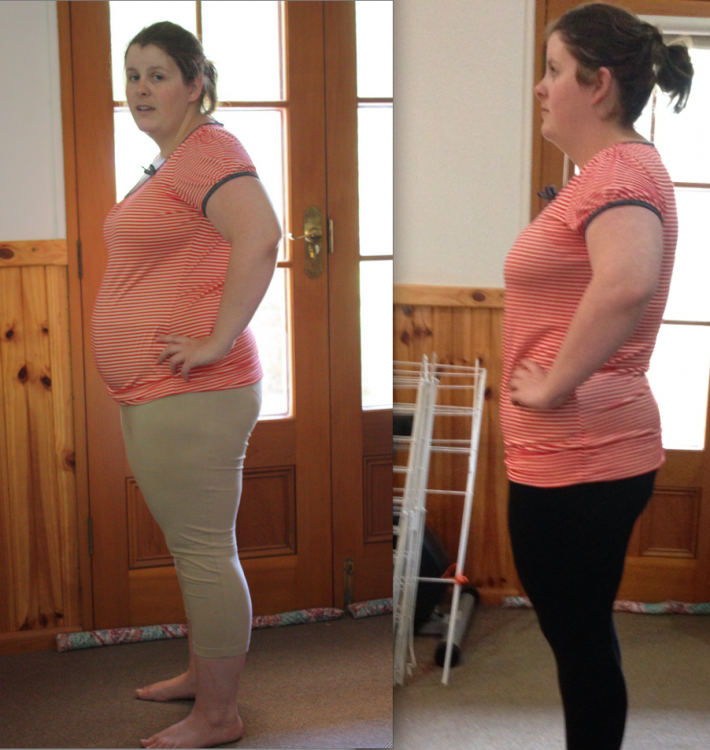 I have lost 14kg on the lose baby weight program and have encouraged so many people already to join. It has been and still is a fantastic weight loss program for mothers out there of any age.
I am breastfeeding my son and can still have the yummy healthy mummy smoothies as well as do the exercises and the 28 day plan. I love the winter warmer plan especially due to all the hearty soups that I make in advance and keep in the fridge to last me many meals. I've tried other weight loss plans and haven't yet been able to stick to one like I can with Lose Baby Weight.
I can still treat myself with the lovely recipes online and in the recipe book and 28 day plan and I feel so much fuller for longer. I love the recently added calorie bible, it's extremely handy in choosing snacks and I am so excited to try the new exercise dvd too! I am extremely thankful that I saw a friend "like" the lose baby weight page all those months ago, otherwise I wouldn't be where I am today.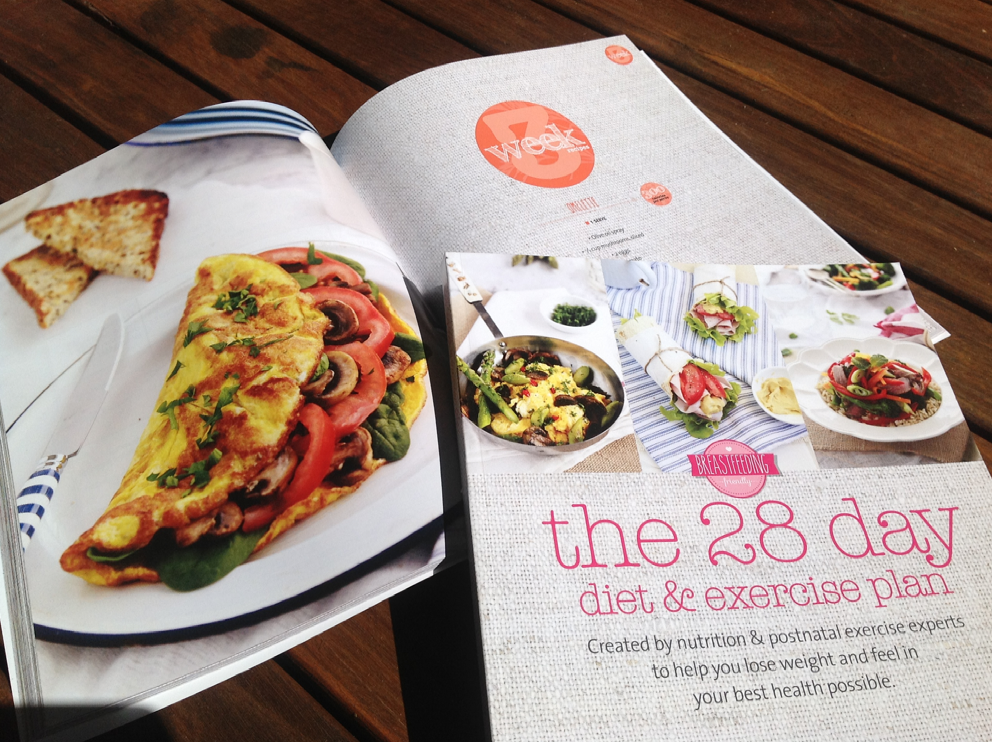 Most things have been for my children or my husband, or any other person that needs my help and support at any given time. And I do burn myself out with exhaustion from not looking after myself while putting others before me. This time I am prepared to give myself every bit of fuel I need (food and exercise) to prove to not only myself, but my family and friends that I can do this, and that I too need help and support. In saying this, my husband has been absolutely fantastic and walks with me, eats what I eat, helps shop for the groceries I need to cook with and even cooks with me.
So a bit about me; I am a young mother of 4 children aged almost 8 years old through to 10 months young! They keep me on my toes at the best of times but I love being a mum. I had first 3 children very close together leaving a 4 year age gap between 3 and 4. I put on a lot of weight having them and I'm still slowly losing it and will intend to keep losing it!
I live in a very rural town away from shops and most importantly – take away foods! I love where I live, it's peaceful and homely. I highly enjoy walking around my area and find some of the areas quite challenging to walk with a huge bub in the pram and the other 3 scootering, riding, skipping along!
I have Insulin Resistance which is so close to diabetes that it's enough to scare me into this weight loss journey. It's not a nice thing to be diagnosed with and makes weight loss extremely challenging – but watch me do this 😉 I also have poor circulation and a gene which puts me at a higher risk of blood clots. This too, is encouraging enough for me to get off my bum!
My main goals for my first week of motivating mum are –
-Drink the healthy mummy smoothies every day for lunch and mix them up a little instead of having the same ones.
-Exercise EVERY day and at any given chance and make sure I do the exercises in the 28 day plan
-Bake some lovely treats from the website and to keep me going throughout the week
-Drink a glass of water before each meal as water is my biggest downfall
-Get on my exercise bike for 5-10 mins before each meal time to earn my food
-Learn to like green tea!!! I will try it many ways in the hopes of finding a way of enjoying it – stay tuned!!!
My overall goal is to get well back into the "80'kgs" that feel so far away! And instead of feeling ashamed at telling the world that I am in the 90kg's, I am motivated to prove to them that I won't be in them for long!!!
I look forward to motivating you and myself along with the rest of the mums of the world throughout the month of October . And I'll be facing challenges such as my daughter's birthday party, my brother in laws wedding, a school family fun day and I am sure many more activities will pop up and attempt to tempt me!  Until next time, keep up the fab work ladies
x Amber Foster.