We are coming out of winter and heading straight into strawberry season. YAY!!
Strawberries are not only a popular summer fruit enjoyed by kids and us grown ups, but they are also one of the healthiest (and most juiciest) treats in the world.  Best of all they are really inexpensive at the moment and perfect to add into your healthy eating plan.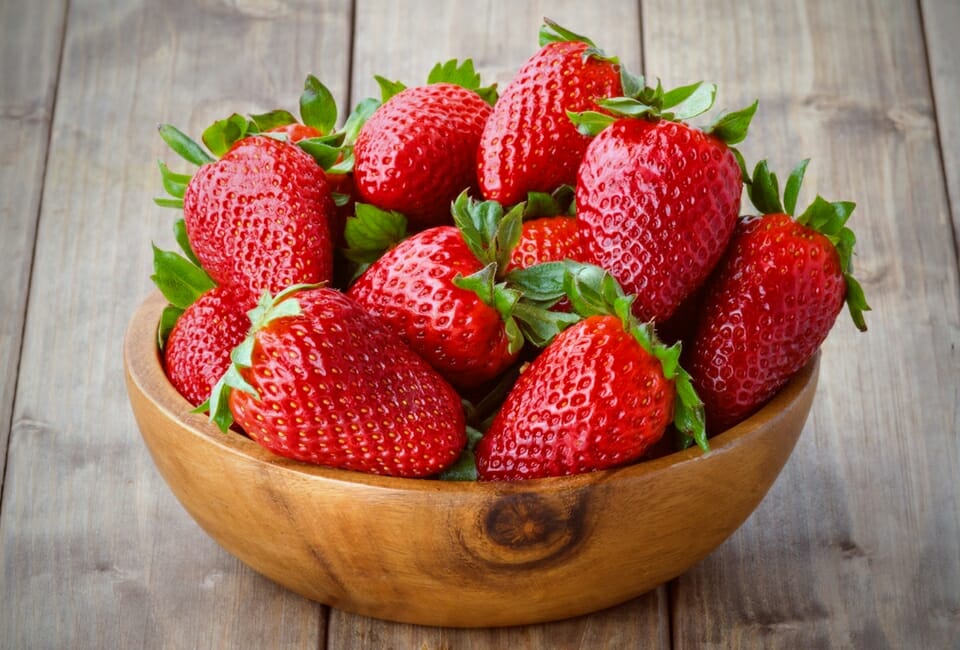 Strawberries are jam packed with immunity boosting Vitamin C and are full of antioxidants, folate, potassium, fibre and magnesium.
The health benefits of eating strawberries are plentiful. Some of these include improved eye health, better brain function, relief from high blood pressure, preventing various types of cancers and can help reduce the risk of cardiovascular disease (not to mention they can ward off the early signs of aging).
6 Things You Can Do With Strawberries
1. Blend Them
There's nothing like having a delicious smoothie for breakfast to kick your start your day. Using a chopping board cut up a medium sized banana and a handful of fresh strawberries. Pop the fruity chunks into a blender and add a cup of unsweetened almond milk, a handful of ice-cubes and 2 tbs of Healthy Mummy strawberry smoothies mix. Blend the ingredients together until thick and creamy. Pour into a glass and enjoy.  
2. Slice Them
Is your family on a refined sugar ban? or following a healthy eating plan? No dramas. Trade in your traditional strawberry jam for actual strawberry slices on toast. Delicious tip: spread natural cashew butter on your sourdough toast and top with slices of fresh strawberries.  You could also chop them up and use them in fresh, summery salad.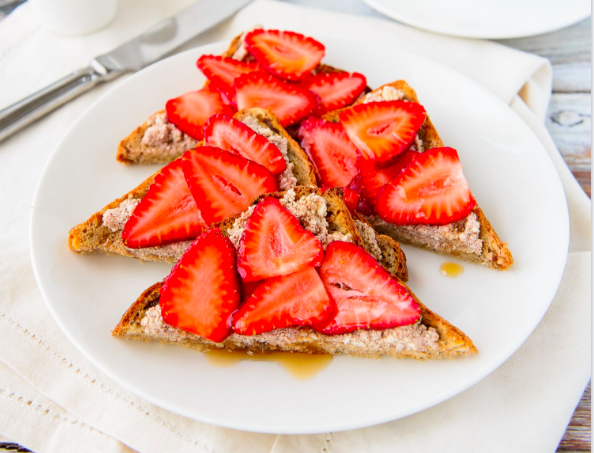 3. Bake Them
Looking for a sweet and natural alternative to crisps that the whole family can enjoy? Why not try oven-dried strawberries.
Wash and dry a punnet of fresh strawberries.
Then remove the leaves and stem.
Line a tray with baking paper and preheat your oven to 120 degrees Celsius (fan forced).
Slice each individual strawberry into even slices and place them on the tray.
Lightly dust with Himalayan rock salt.
Pop the tray into the oven for about two and a half hours.
After 60 minutes, carefully flip the slices.
Turn off your oven. Leave the strawberries in the oven with the door ajar for another 30-45 minutes.
Your oven-dried strawberries are now ready to be enjoyed. Store any left overs in an airtight container. We recommend consuming them in 2 – 3 days. Drying Tip: To increase the air circulation when drying your strawberry slices, it is best to leave the oven door partly open.
4. Grow Them  
Make the kids berry happy and grow your own strawberries. August is the perfect time to get started. All you will need is a decent pot, a good quality fertilizer, strawberry mix, water and patience. By getting your strawberry pot ready now, you can expect sweet and juicy strawberries just in time for Christmas.
5. Freeze Them
As the weather gets warmer do you find your kids venture to the freezer for ice cream? Jamie Oliver has (once again) come up with an incredible cooling-recipe to keep our little ones happy…naturally!
Using a food processor or blender, blend half a punnet of strawberries, 100ml of natural yogurt (or fresh apple juice) and 1 teaspoon of honey. Pour mixture into ice molds and place in freezer. Set for at least 4 hours (or until solid).
Frozen strawberry are also amazing to have on hand to pop into your morning smoothie.
6. Wear Them
This one's for the grown ups. Who would of thought that we could combat our oily skin with fresh strawberries and lemon juice?
Create your own DYI facial mask by:
Combining 3 mashed strawberries and 1 teaspoon of lemon juice in a small bowl
Mix ingredients well.
Scoop the mixture into your hand and spread evenly across your face.
Let the mask sit on your face for no longer than 10 minutes.
Using warm water and a soft washcloth, remove the mixture from your face.
Rinsing your face with cold water. This will help to close your pores.
This mask can be applied to your face up to twice a week.



Every month on the 28 Day Weight Loss Challenge, we run a BRAND NEW 28 Day Menu with a different theme so you NEVER get bored!
Next months theme is the METABOLISM BOOSTING – Perfect for increasing your energy, boosting your health and getting you ready for SPRING.
If you are curious about the 28 Day Challenge recipes then we have a FREE 28 Day Challenge METABOLISM BOOSTING recipe and exercise pack for you to try HERE.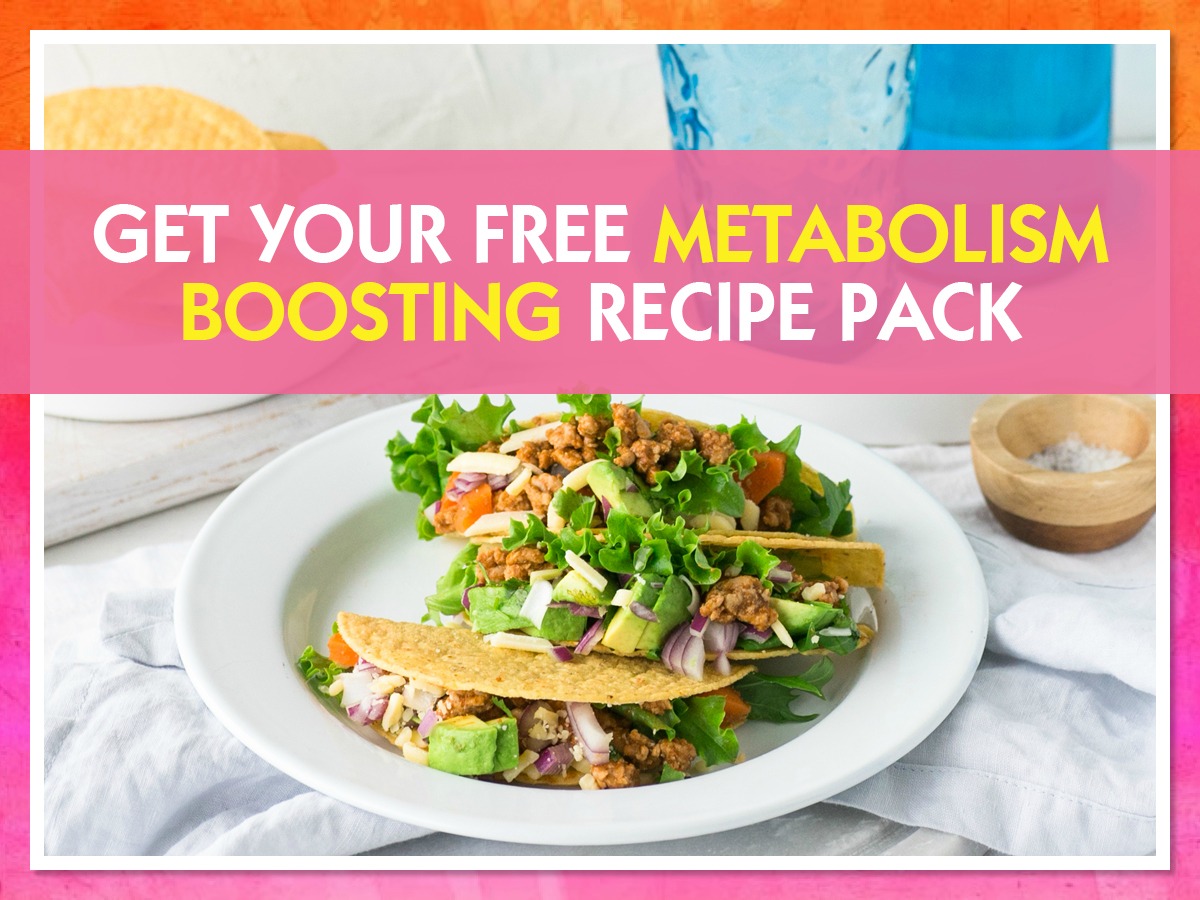 Find a delicious range of healthy recipes, packed full of energy boosting ingredients and nutrients together with easy to achieve exercise.