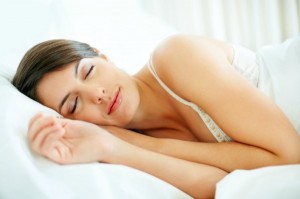 There is nothing more wonderful than the feeling of being a new mum and it is a totally rewarding experience that we will cherish in our hearts forever.
Whilst you may love spending time and taking care of your newborn, sometimes the responsibility of being a new mum might get a little bit exhausting if you don't know how to manage your own sleepy time.
Is it possible to get a healthy sleep as a new mum? Well, there are definitely ways to improve the quantity AND qualities of your sleep but before we get into it, let's have a look at why it is so important to get some precious sleep.
A good night's sleep will help you feel better about yourself and give you the energy you need to be a supermum throughout the day. Sleep irregularity could also affect your post pregnancy weight loss goals, and a recent study shows that women who get only 5 hours or less of sleep a day are more likely to have weight retention issues.
Another study conducted by the Mayo Clinic also highlights the fact that sleep deprivation leads to increased appetite which eventually leads to weight gain. Not only that, when you don't have energy during the day, you will tend to slack on your diet and exercise plan; thus making it harder for you to achieve your weight loss goals.
So, how can you get more sleep as a new mum? Try following these simple steps and you will see a change in your daily vitality.

Get your partner involved
It's important to know how to get your partner to help out with your baby's needs in the middle of the night and both of you can alternate between duties throughout the day so you can get some shut eye. Even if you are mum who exclusively breastfeeds your baby, you can try storing some milk in a bottle so that your partner can help you out during your little angel's feeding time. This will give you a better rest at night without having to get in and out of bed all the time.
Find your body's natural rhythm
It's pretty hard for us to fall back asleep or get back into a good rhythm once our sleep is disrupted during the night. Establish good sleeping habits and keep a regular routine by going to bed around the same time every night, even on weekends. A regular sleep rhythm encourages your brain to release sleep and wake hormones that will eventually help you get better quality sleep. So, no matter how good that late night movie is, you must set a sleeping time for yourself and stick to it!
Don't let electronics keep you awake
Put your mobile and laptop away before bed time! Dr Charles Czeisler of Harvard Medical School and Brigham and Women's Hospital says, "Artificial light exposure between dusk and the time we go to bed at night suppresses release of the sleep-promoting hormone melatonin, enhances alertness, and shifts circadian rhythm to a later hour – making it more difficult to fall asleep." Instead, try reading a book or a magazine, or just have a lovely conversation with you partner before bed.
 Sleep when baby sleeps
Newborns will generally sleep for 16 – 17 hours a day. This can be a great time for you to sneak in some slumber time! Get as many nap cycles as you can throughout the day. It will improve your energy and lift your spirits so that you can care for your baby at 100% capacity. Remember to relax and take this time to sleep, and don't worry too much about catching up on chores or work.
Be positive and look towards the future
Remember that this is only a small stretch in the long journey that you and your baby will share together. Over time, your baby will settle into a routine of sleeping for longer periods at night (5 hours or more) by the time they are 2 – 3 months old.  When your babies reach the 6 month mark after birth, they will usually start developing their own sleep pattern and will sleep longer throughout the night.
Always remember that you must take care of your own health because your baby will be relying on you to be energetic and vibrant enough to take care of his every need.  So, keep your chin up and follow these simple steps towards getting better quality sleep at night, and start feeling refreshed when you get out of bed!