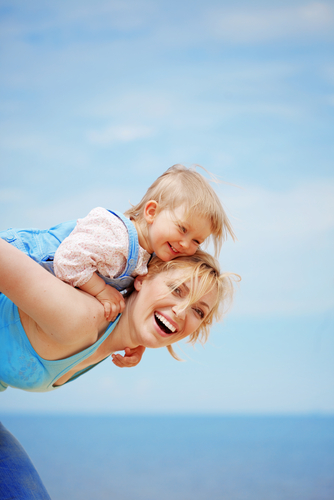 It can be all too easy to give in to every offering of mince pie / chocolate truffle / rum ball / slice of cake / shortbread / creamy cocktail.
But if you are focused on wanting to lose weight, you will know that all those extras can quickly add up.
It's also a matter of remembering that a healthy lifestyle doesn't take a break just because it's Christmas.
So follow our 5 tips below and feel better come new year.
Exercise
Having lots of friends and family about shouldn't be an excuse not to exercise. If anything, it gives you a chance for some free babysitting while you pop out for a walk!
If the kids are up for it, why not go on a family bike ride instead of staying indoors to watch a movie?
Organise a picnic lunch one day that involves a bit of a ramble to get there.
Spend the day at the beach, go around and look at the shells and make sandcastles rather than sitting on the towel being inactive.
Eat Well
Temptation is all around, but you know that if you give in you will set yourself back (possibly a few kilos back).
Remember to have a good breakfast (the Healthy Mummy Smoothie is great for busy mums) so that you start the day off on the right foot.
Keep planning your meals and snacks (and take food with you if you'll be out and about).
Don't leave dinner preparations to the last minute or you might end up having to order in which is not likely to be as nutritious as a home cooked meal (not to mention the cost quickly adds to the Christmas blow out).
In the days prior to Christmas, do your best to be really strict with your healthy eating so that you can enjoy a treat or two on the big day.
Remember to be mindful of portion control when you do indulge. A large portion of chocolate cake will not only pack in hundreds of calories, it will possibly also make you feel quite nauseous afterwards compared to a smaller portion of cake.
Sleep
Try to stick to your usual bedtime in order to get at least 7-8 hours sleep per night. While there are no guarantees there won't be any disruptions to your sleep, it's still important to get in as much as you can so that you stay fresh.
There is nothing like a tired mama to have you reaching for the sweets and sugary treats the next day.
Relax
Again it's all about planning – planning ahead means you might actually have some time to put your feet up and enjoy the holidays instead of rushing around like a mad thing.
Make lists of what needs to be done, delegate where possible, and remember that online shopping is a lifesaver for gifts and groceries.
Don't let yourself get so stressed that you lose sight of the fact that your family is here to celebrate Christmas together. Enjoy your time with them rather than worrying about whether you should do another round with the vacuum cleaner.
Drink
It's easy to remember to pack the kids lunch, hat, snacks and water bottle everywhere you go. But if you're like many busy mums you might find that you often forget to pack your own water bottle.
Try to keep it with you all the time so that you can sip throughout the day and stay hydrated (instead of waiting until you feel thirsty).
Drinking water helps to control your appetite (often we mistake thirst for hunger); and it also helps to flush out your system and keep everything moving (which is important when you are trying to lose weight).
At this time of year it's also key to watch your alcohol intake. Alcohol tends to stimulate your appetite and lower your resolve for the bad stuff.
Choose lower alcohol options, or go for a spritzer (half wine, half mineral water); and remember to alternate with water to avoid the next day headache.

GET YOUR 10% DISCOUNT
If you are ready to lose weight then the Lose Baby Weight plans offer a healthy and safe exercise and diet routine and you can get a 10% discount by using code LOYALTY at the checkout
PLUS our BEST SELLING 28 Day Diet & Exercise Plan is available as a 200pg Printed Book and you can get your copy here 
Plus our NEW CALORIE BIBLE is now available – get your copy today! Only $19.95 and a must have in your handbag!
Click HERE to see our shop