When you've got a baby that won't leave your hip, it can be tough to get things done.
Especially things like sitting down to eat a healthy, nutritious lunch. This can be a time when you might reach for a quick fix like a chocolate biscuit or muffin as they can be eaten one handed – not a great option.
But today we have some quick lunches that you can easily eat with just one hand. Just search for the recipe in the online Challenge Hub.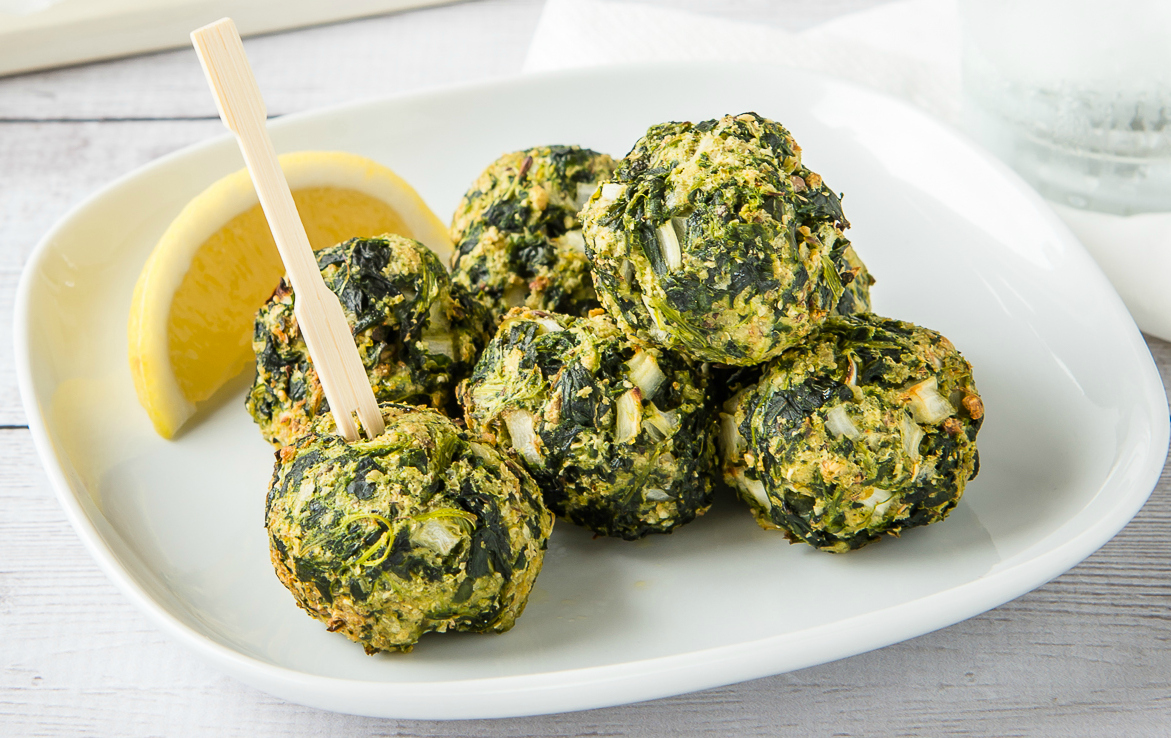 All recipes can be prepared in advance when you have some time, then just grab and go when you're hungry. You could even cook extra of each recipe so that you have lunch for the whole week sorted.
Corn, Quinoa & Coriander Mini Frittatas – 264 cals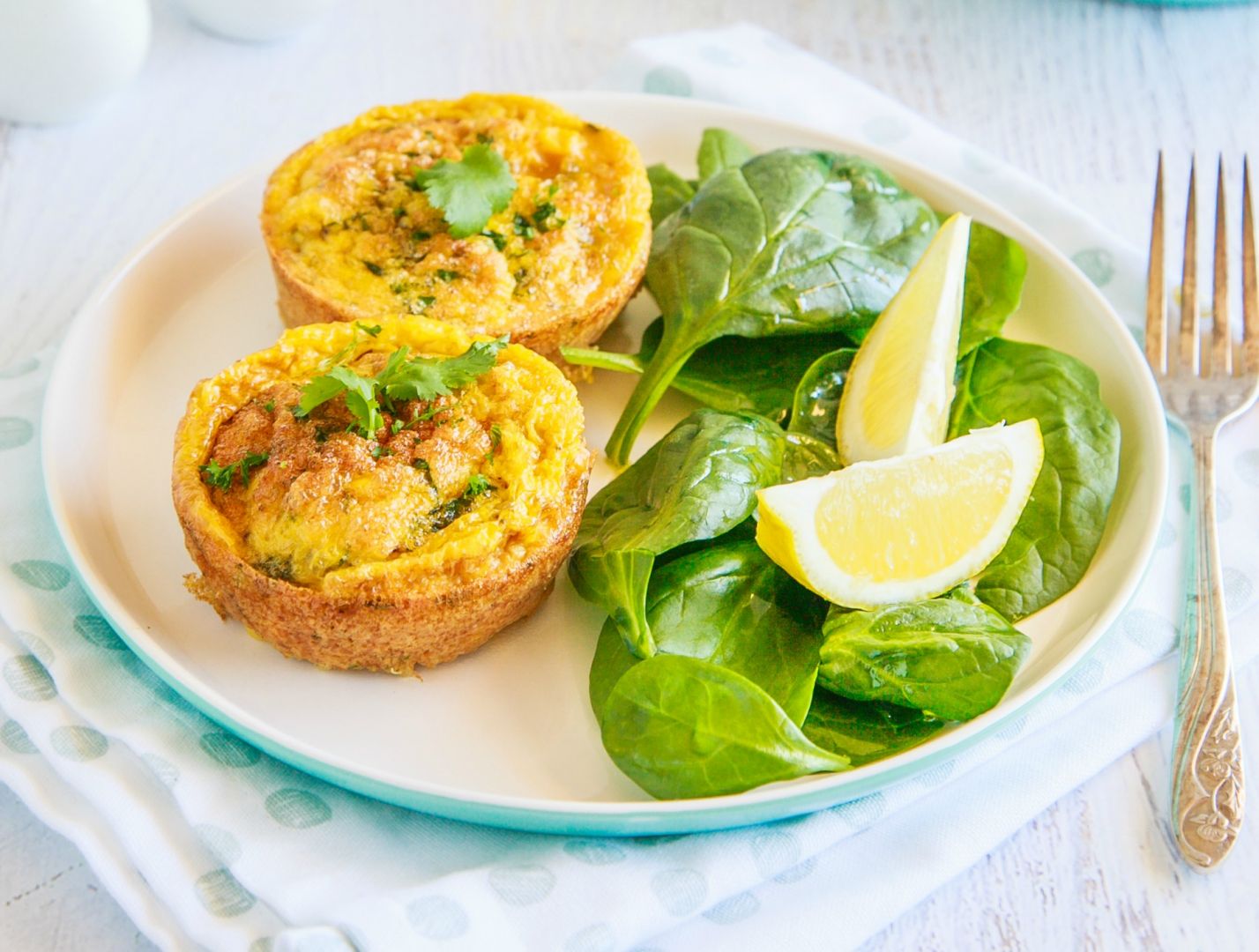 Once prepared, these frittatas can be quickly heated in the microwave, or served cold. Recipe here.
Pikelets With Smoked Salmon – 251 cals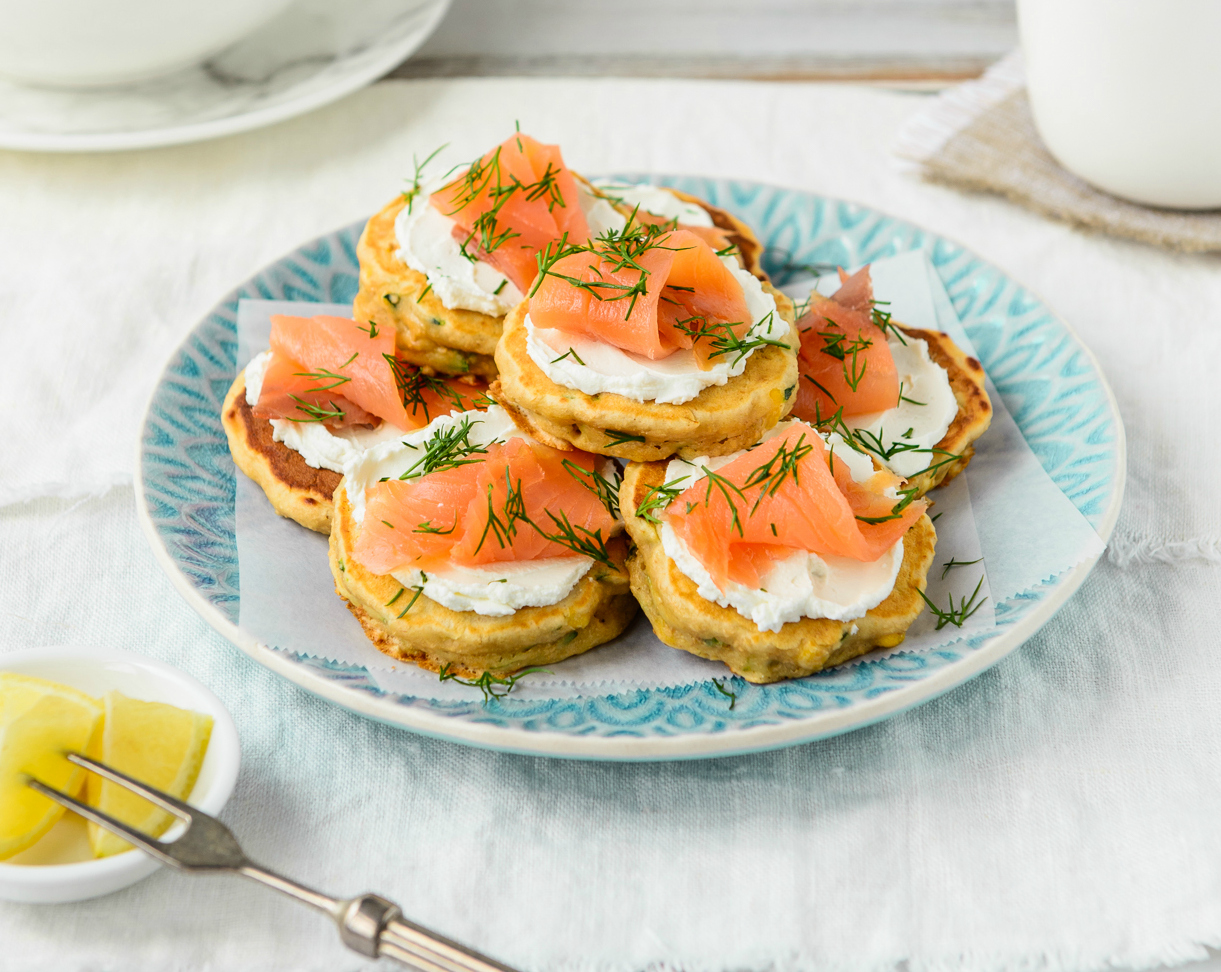 Cold or warm, these pikelets are a great base for a handheld lunch that can be made in advance. Recipe here.
Zucchini & Carrot Fritters – 296 cals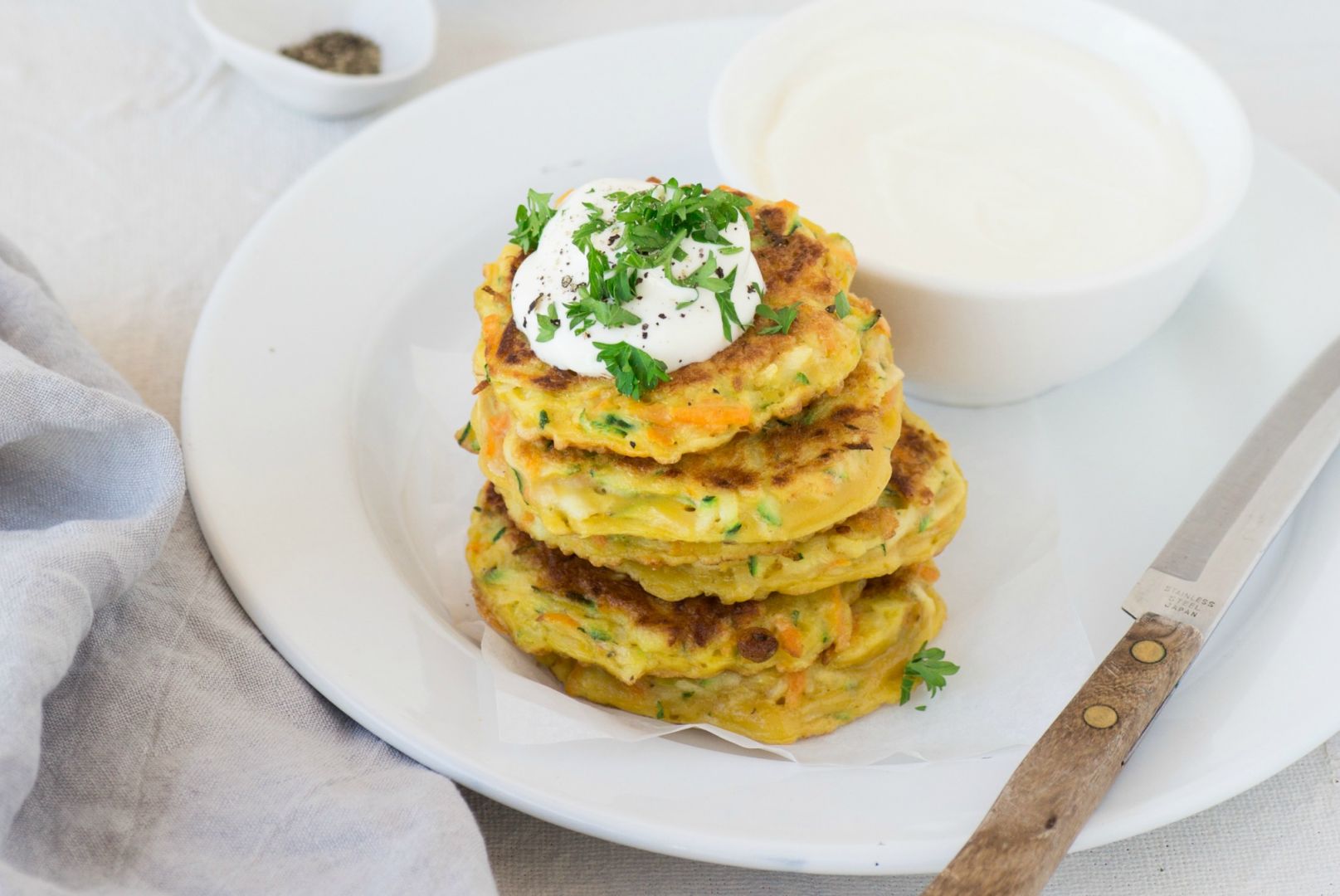 These can also be made gluten free if needed. The dip makes these feel super indulgent and will keep you feeling fuller for longer. Recipe here.
Smoked Salmon & Feta Muffins – 248 cals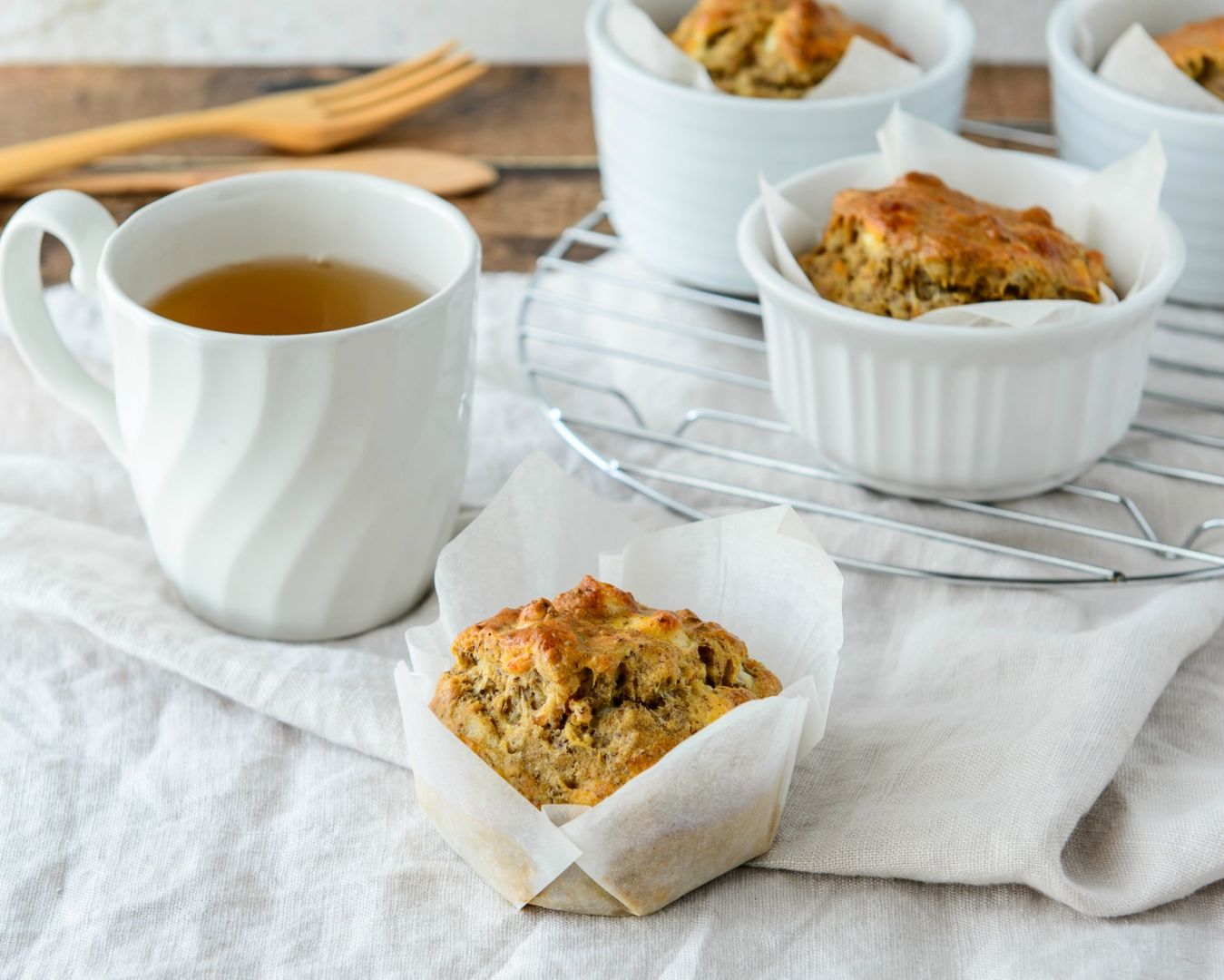 Why not bake these on the weekend, freeze and then defrost individually as needed. Feel free to omit the salmon, or replace with ham if preferred. Recipe here.
Spinach Balls – 267 cals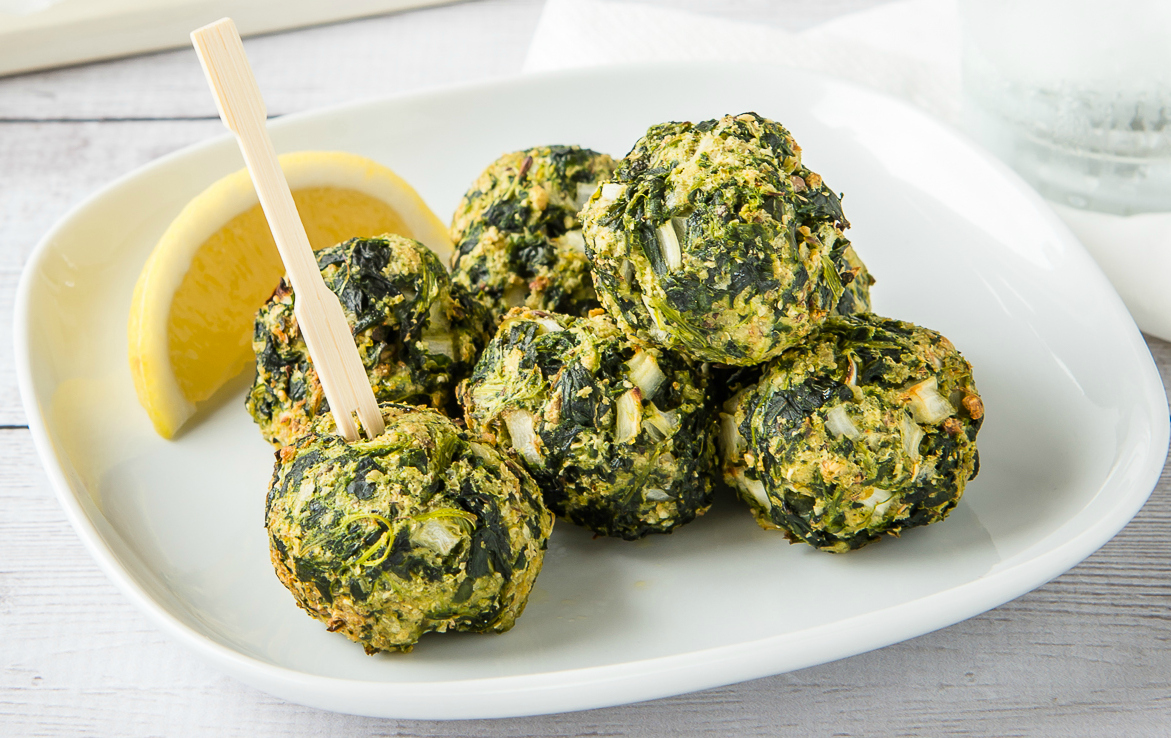 A tasty lunch or a speedy appetizer for a dinner party too. Store in the freezer if you like and just defrost how many you need for each meal. Recipe here.
Healthy Mummy Tip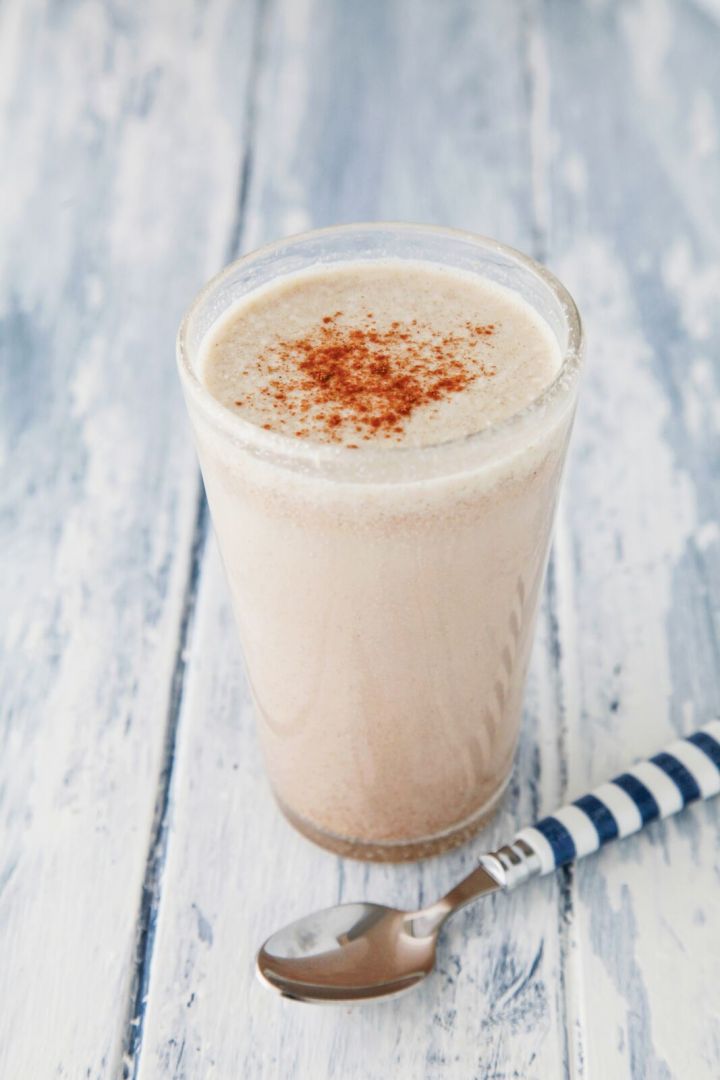 Got zero time and feeling hungry? For a meal that you can prepare AND eat one handed – our Healthy Mummy Smoothies are such a great option. Throw the mixture in with some milk, ice and a handful of fresh or frozen fruit and you'll be enjoying a healthy lunch in no time.
Love The Healthy Mummy team xxx