When you are busy it can be very tempting to dial up for a home delivered pizza.  This can be a calorie and fat laden dinner with just 2 slices of a Domino's Hawaiian totting up around 428 calories.
But once you get the basics right – here, that's the dough – you can really quickly put a healthy eating dinner on the table in no time flat.  The secret to a delicious, crispy pizza is not to overload it with toppings.
Keep things simple and select 3 good quality, healthy eating ingredients that will allow the flavours to shine through.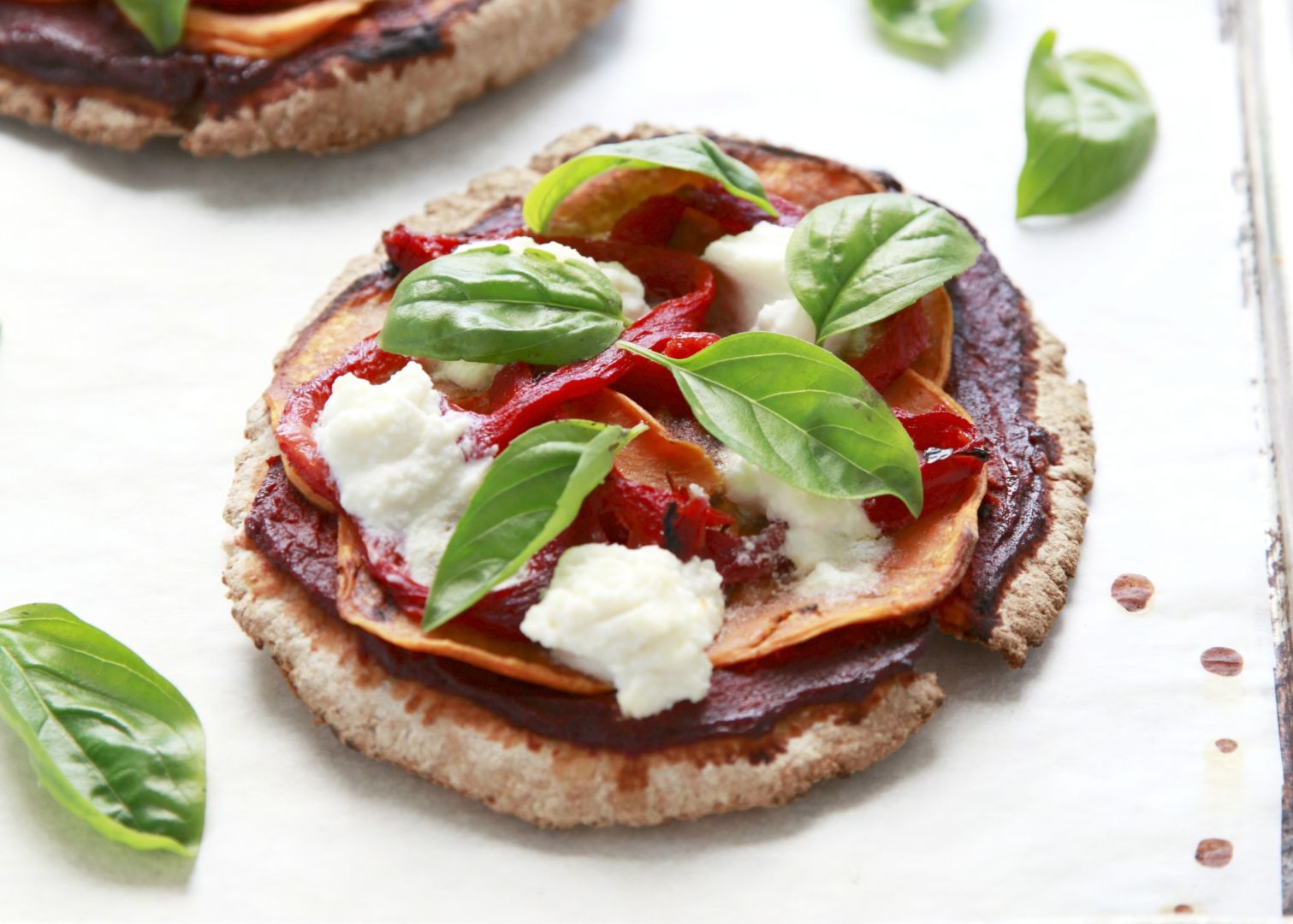 Today we have 3 of our favourite simple pizza toppings – we would love to hear about yours in the comments section.
Ingredients:
For the pizza dough: (makes 2)
1.5 teaspoons (or one 7g sachet) of dried yeast
½ teaspoon of sugar (to activate the yeast)
¾ cup warm water
2 cups plain flour (use wholemeal if you have it)
1 pinch salt
1 tablespoon olive oil
½ cup tomato paste (or make your own pizza sauce – recipe here)
Pizza 1 – Tomato, Basil, Mozzarella
100g mozzarella cheese, sliced
100g red ripe cherry tomatoes
1/2 cup fresh basil leaves (add just before serving)
Option – add some olives, or strips of grilled capsicum
Serves: 4. Calories per serve based on one pizza with tomato paste: 252.
Pizza 2 – Ham, Pineapple and Mushroom
½ cup diced leg ham off the bone
½ cup diced fresh pineapple
6 medium mushrooms, sliced
Option – add some low fat grated cheddar or some chilli flakes
Serves: 4. Calories per serve based on one pizza with tomato paste: 217.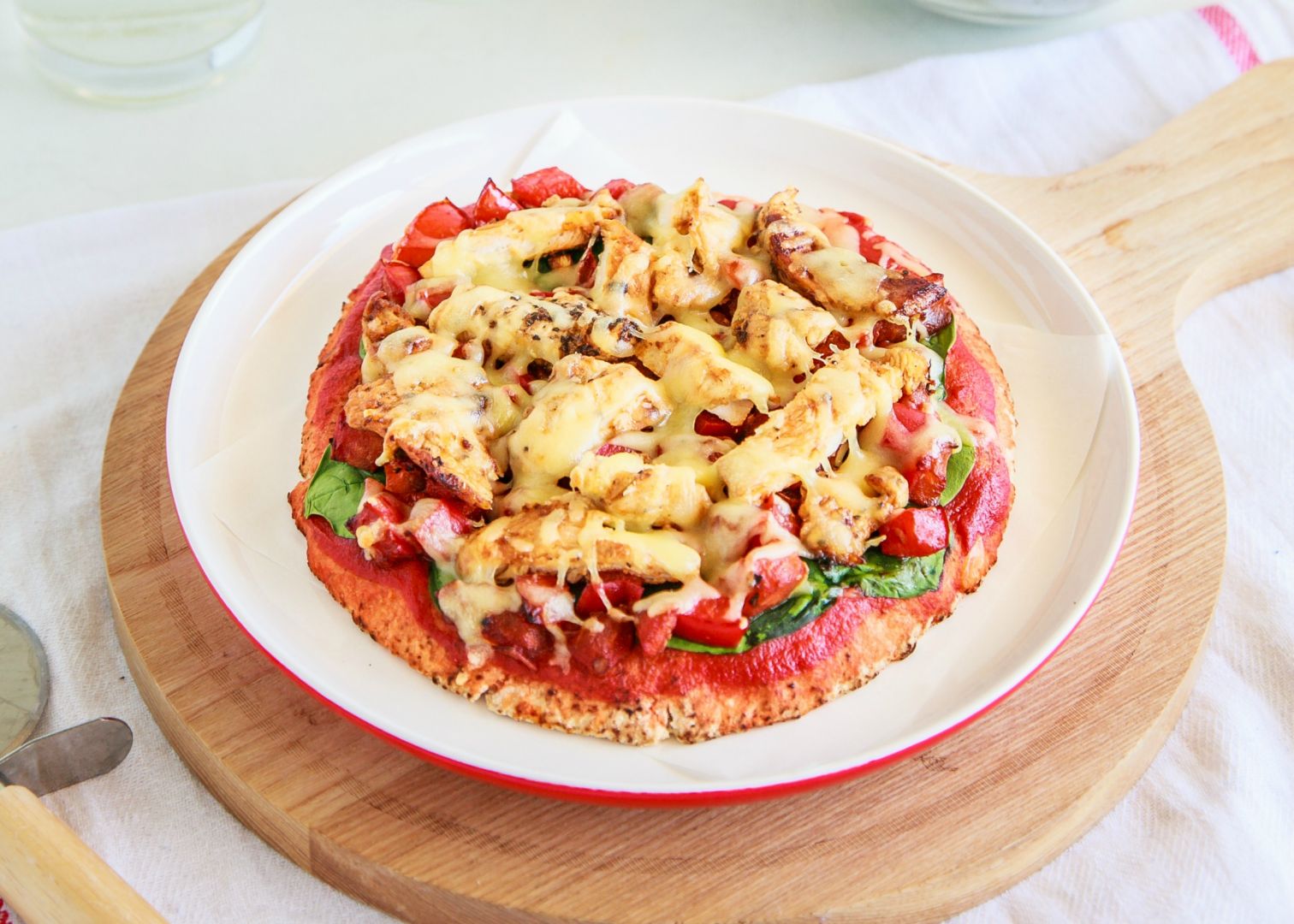 Pizza 3 – Chicken, Feta, Olive
1 cooked chicken breast, shredded
½ cup crumbled low fat feta
¼ cup chopped olives
Option – add some oregano or basil, and some minced garlic
Serves: 4. Calories per serve based on one pizza with tomato paste: 278.
Method:  
Put your yeast and sugar into the warm water.  Put this in a warm spot for 10 minutes to let the yeast activate – it should look foamy on top when ready.
Heat up the oven to 200°C and line two baking trays with baking paper.
In a large bowl, combine the flour, salt, olive oil and yeast mixture.
Stir gently and bring it all together to form a ball of dough.
You may need to add more flour or water to get it to the right consistency.
Flour a work surface and knead the dough for two minutes until it becomes soft and elastic.
Rip the dough in half and roll each piece out thinly to fit the size of your trays.
Add the tomato paste and then your chosen toppings before baking for 15-25 minutes or until golden brown on the crusts.
Serve with a crispy green salad to add more veggies to the meal.
Enjoy xx


Every month on the 28 Day Weight Loss Challenge, we run a BRAND NEW 28 Day Menu with a different theme so you NEVER get bored!
Next month's theme is WINTER! – Perfect for the chilly weather, SUPER easy to whip up and still just as healthy.
If you are curious about the 28 Day Challenge recipes then we have a 28 Day Challenge recipe pack for you to try HERE.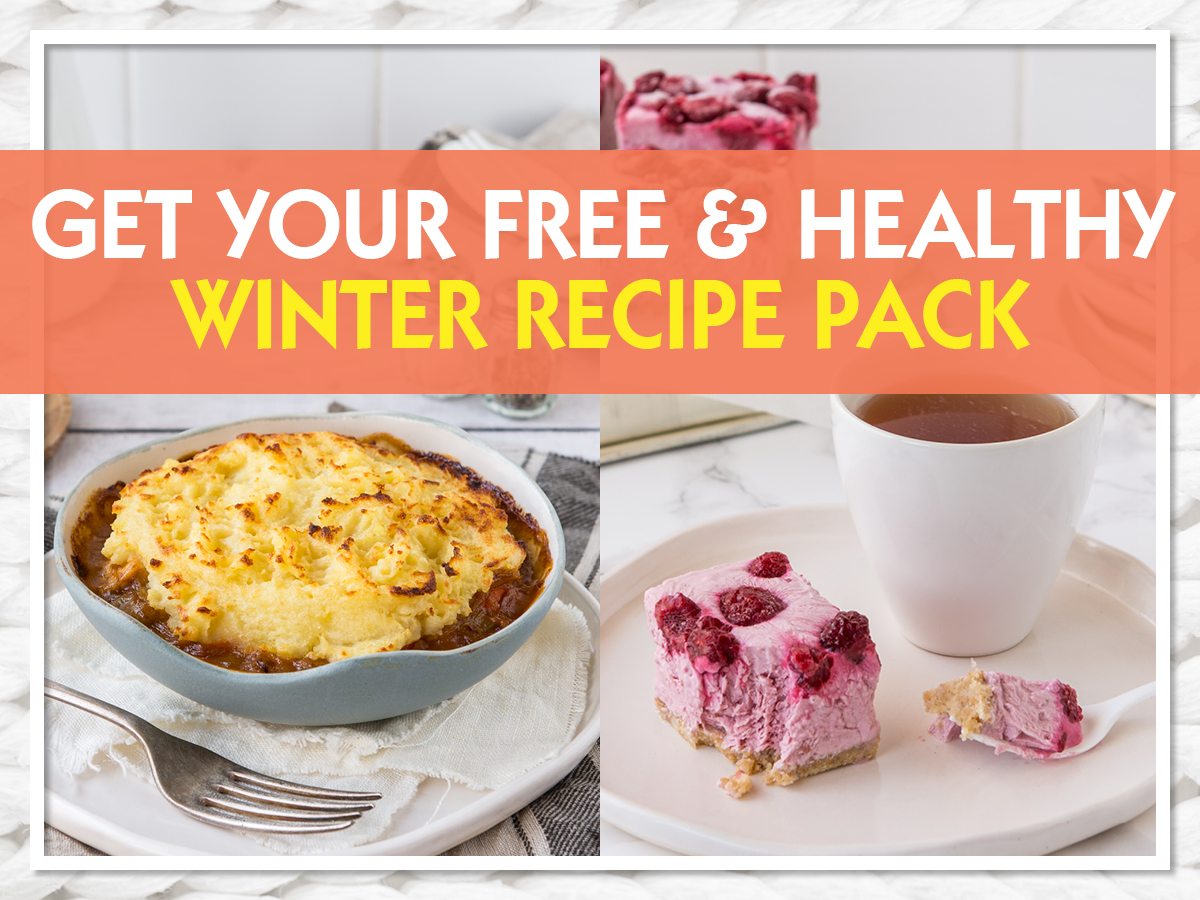 Find a delicious range of healthy recipes, packed full of energy boosting ingredients and nutrients together with easy to achieve exercise.