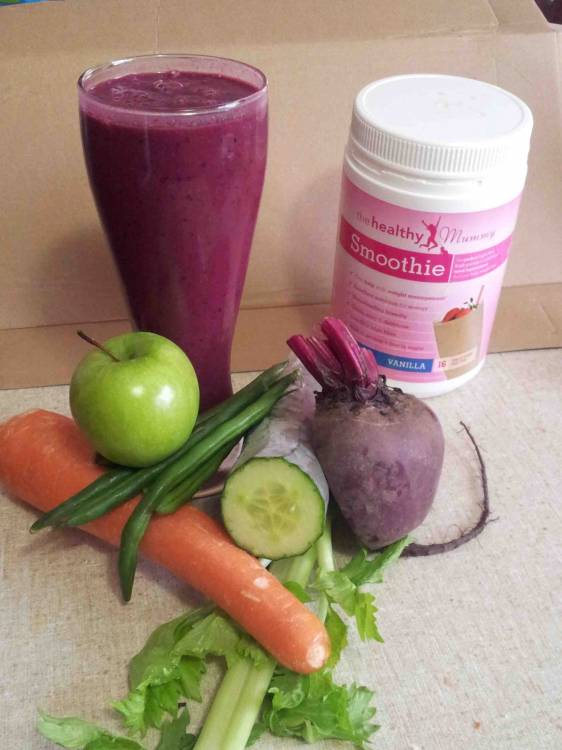 Eva has sent us in her recipe for her 2 and 5 smoothie, which she says is an easy, milk-free, healthy eating and yummy smoothie.
The best thing is you can substitute any of the veggies. She suggests trying out kale or purple carrots.
Ingredients:
1 beetroot
1 stick celery
1 carrot
Handful green beans
Half a cucumber
1 apple
1 banana
2 scoops vanilla Healthy Mummy Smoothie mix
Method:
Put the beetroot, celery, carrot, beans, cucumber and apple through a juicer.
Pour the juice into a juicer, with a banana (or a handful of berries) and the smoothie mix.
Enjoy!
Eva has used a juicer for this smoothie but if you don't have a juicer you could use all the ingredients but instead of the carrot use 200ml of carrot juice for the smoothie consistency.




Need to stock up on Healthy Mummy Smoothies? Then see our shop here
And join our 28 Day Weight Loss Challenges here