We all know how just important metabolism is when it comes to weight loss so we have 12 super easy things you can do in your day to day life to your give metabolism a good kick up the butt!   And the September 28 Day Weight Loss Challenge is the Metabolism Challenge and starts next week will all recipes designed to KICK START your metabolism and boost your energy – you can join here

12 Ways to kick start your metabolims
1.  Get your Omega 3's
Omega 3's balance blood sugar levels and reduce inflammation, which in turn helps to regulate metabolism.  The best ways to increase your omega 3's to include more the following in your daily diet.
– Oily Fish (like salmon)
– Fish oil capsules (like cod live oil)
– Flax seeds
– Eggs
– Walnuts
– Olives
– Zucchini
2.  Turn Green (well the tea version anyway)
Research shows that the active ingredient Catechin, which is found in green tea, ramps up the body's metabolism.
3.  Never Skip Breakfast  


Eating a healthy breakfast as soon as you get up in the morning literally kick starts your metabolism for the day ahead.  Think of it like re-fueling a car.  Our Healthy Mummy Smoothies are perfect for this.
4.  Cut Down On Trans Fats
These 'bad' fats stick to your good fat and liver cells which literally cripple your metabolism.  They also lead to insulin resistance and inflammation which is another metabolism killer.
5.  Eat More Protein
The body digests protein much slower than carbs and fats, which makes you feel fuller for longer.  This means the body uses up more energy breaking the protein down and extracting the nutrients, giving your metabolism a boost.
6.  Trick Your Body
By increasing the intensity of your workouts or just by increasing your movement or steps, you can actually trick your body into boosting your metabolism and burning calories.
7.  Get Some Muscle
Not only is muscle heavier than fat,  but it also uses up more energy.  Increasing your strength and residence training means you are re-setting your base metabolism to a higher rate. This means that your body will burn more calories, even on the days you are not exercising.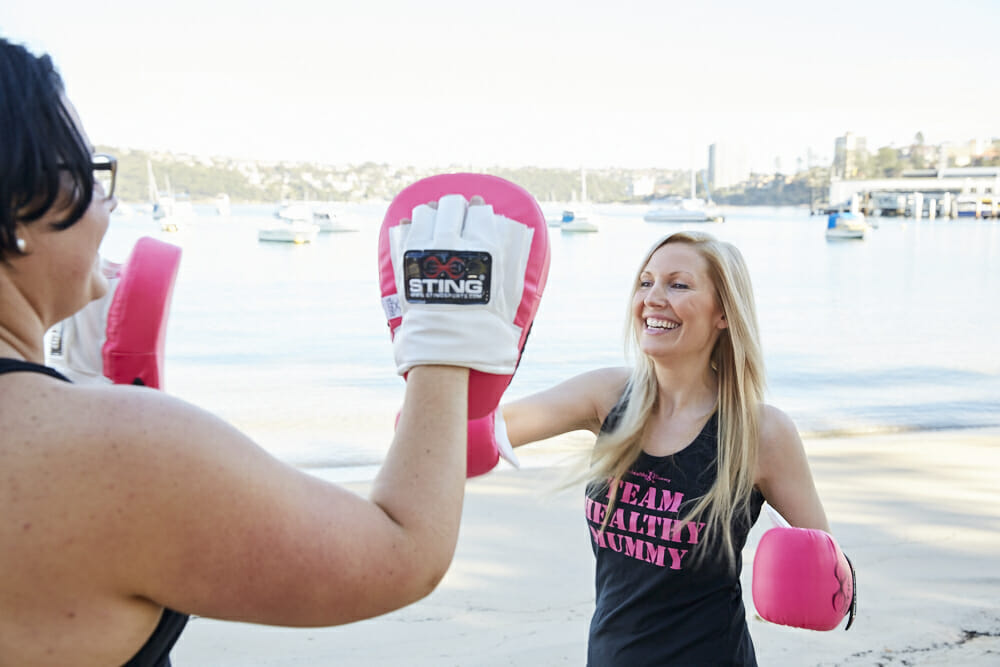 8.  DON'T Reduce Your Calories
If you cut down too much on your daily calorie intake you body will think it's time to hang on to it's energy stores.  This puts the breaks on fat burning because your body thinks it need to conserve energy.  Eat enough calories to match your resting metabolic rate (that's the amount of energy you would burn a day if you did no exercise at all).
9.  Eat Little And Often
Eating small portions of healthy food throughout the day keeps your metabolism going buy keeping your blood sugar levels stable. It also prevents large spikes in insulin which can result in a slower metabolism.
10.  Where Possible Go Organic  
Fruits and vegetables that are organic keep your metabolism going at full speed. Pesticides and toxins interfere with your body's thyroid function which slow down fat burning.
11.  The Gift Of Post Exercise
One of the greatest things about exercise is the post exercise after burn.   It takes hours for your body to return to it's resting metabolic rate after a high energy workout, and during this time your body is still burning fat.  So essentially you're burning calories while resting!
12.  Spice up Your Life
Research suggests that adding cayenne pepper to your diet can decrease appetite, leading to a lower calorie intake. Cayenne is also a great metabolic-booster, helping the body to burn excess fat.
13) Join the Metabolism Boosting Challenge
The September 28 Day Challenge is the METABOLISM BOOSTING theme. All recipes have been designed with ingredients to BOOST your metabolism so this is the perfect Challenge to kick start your weight loss, energy and weight loss – take part now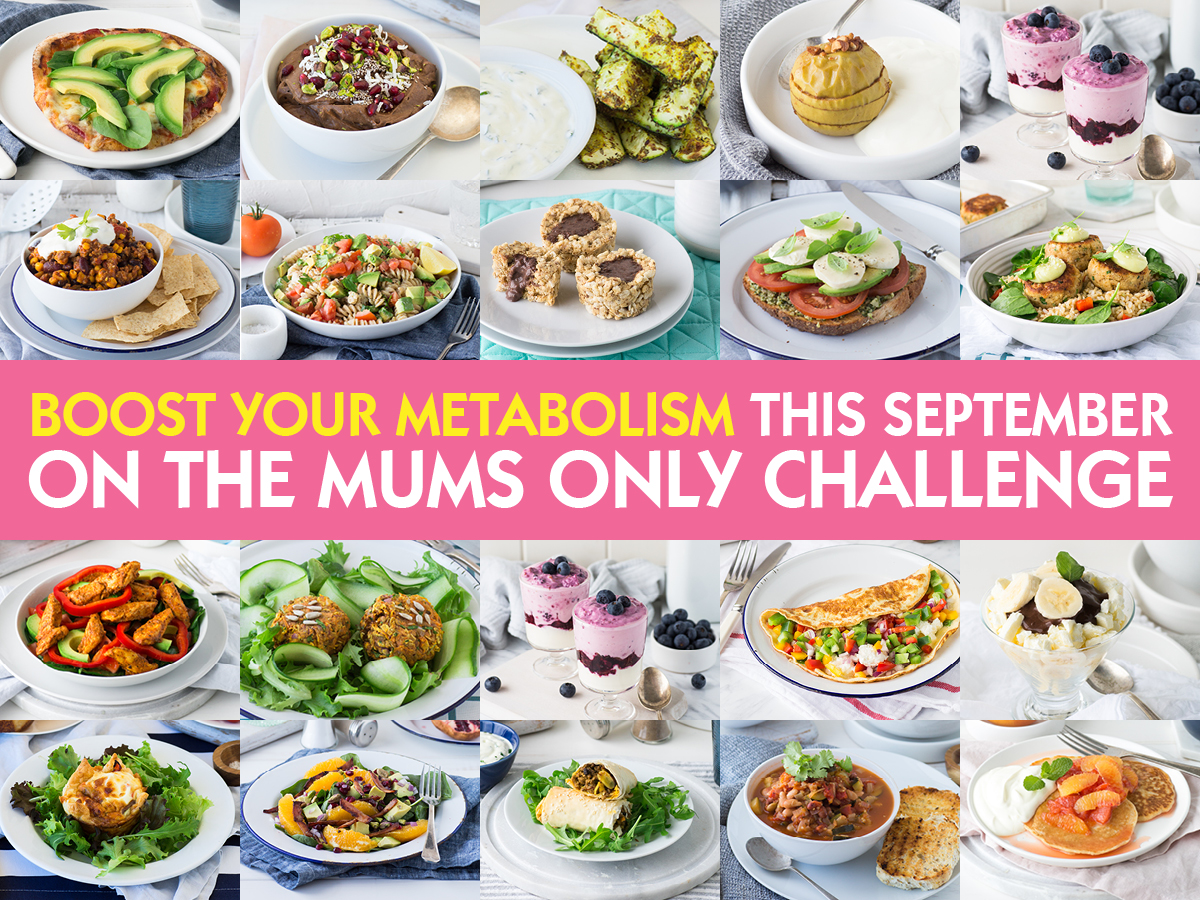 So you see, it's actually pretty easy to get your metabolism going.  You CAN DO IT!



Every month on the 28 Day Weight Loss Challenge, we run a BRAND NEW 28 Day Menu with a different theme so you NEVER get bored!
Next months theme is the METABOLISM BOOSTING – Perfect for increasing your energy, boosting your health and getting you ready for SPRING.
If you are curious about the 28 Day Challenge recipes then we have a FREE 28 Day Challenge METABOLISM BOOSTING recipe and exercise pack for you to try HERE.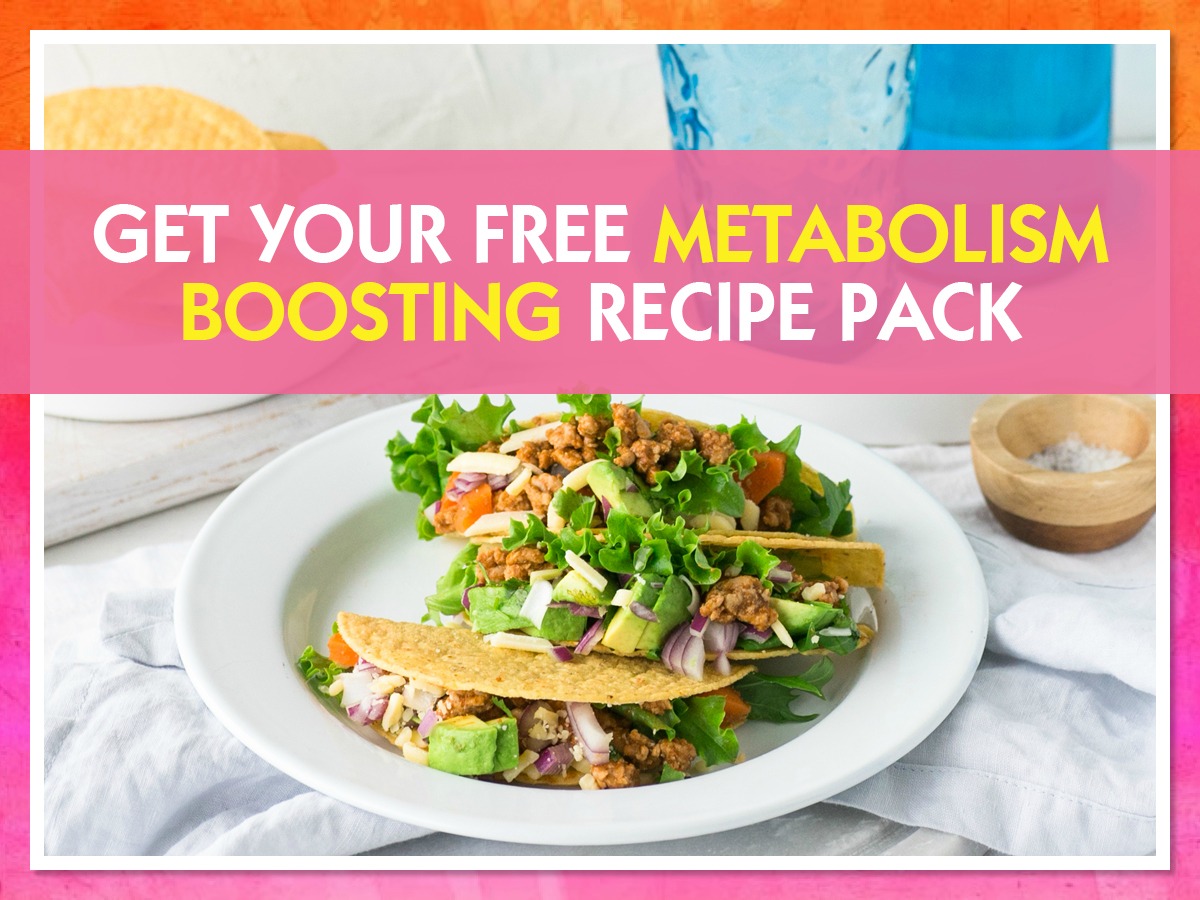 Find a delicious range of healthy recipes, packed full of energy boosting ingredients and nutrients together with easy to achieve exercise.

About the 28 Day Challenge
A few key things to note are:
The Challenge menu is FULLY customisable
You have access to over 1700 exclusive recipes
You have access to over 300 exercise routines
Meals are family friendly and are made in under 10-20 minutes
For a limited time, we are offering you a HUGE DISCOUNT on the lifetime membership discount on the 28 Day Weight Loss Challenge – you can see this awesome offer here.
Robyn Jurd lost 19.5kg on the challenges
Robyn says "I have lost 19.5kg in the time I have been following Lose Baby Weight. I have almost completed my 9th 28 day weight loss challenge and love how convenient the meal plans are, I'm cooking things I would never have even thought about before.
Lose Baby Weight helped me find myself again, I'm so much happier now and a better Mumma to my two munchkins."
Join the challenge here
Ash Loses 21kgs* with the 28 Day Challenge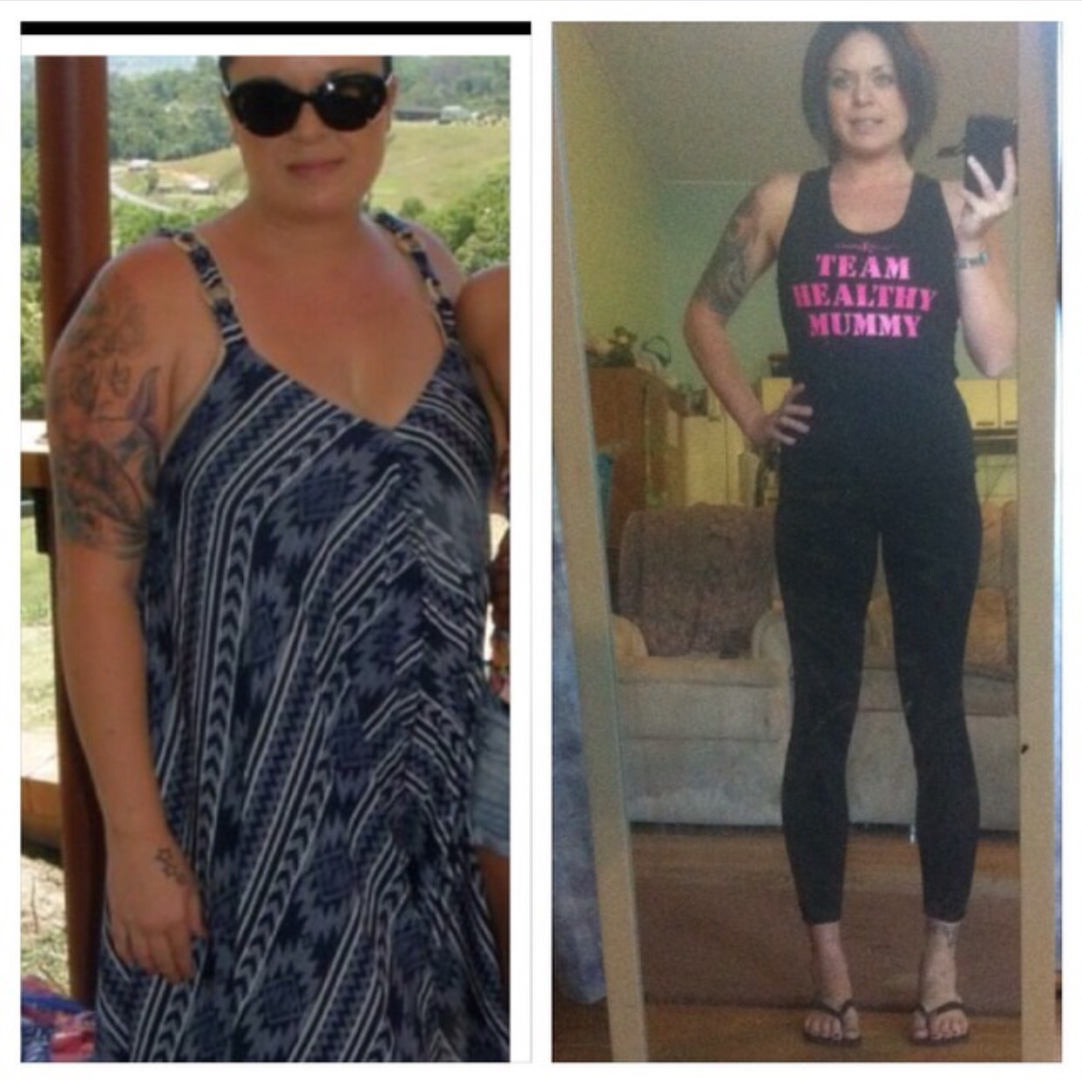 Ash says: "I don't even know where to begin……
It is A.M.A.Z.I.N.G!!!!!!!!
I'm a busy mum of three boys 5 and under. My partner works away so it's my children and I by ourselves most of the time. So my time is very limited and I thought that the Challenge would be exactly that – a challenge.
BUT all the meals are already planned out for me, they take 10min max to prepare and even less time to eat them because they are soooooo delish that they don't last long on my plate.
Even my fussy eating children love them!!!"