If you are following
the Lose Baby Weight plans
and need to monitor more closely what you are eating then please use this weekly online food diary to track weight loss as this food diary will tell you exactly what you are putting into your body.
This will make you more accountable for the weight loss and give you the reasons behind your weekly success or tough weeks.
We also recommend using our free weight loss area tracking tool that you can monitor all your measurements in and see how your weight loss progresses on your own personalised graph.
You can also input your daily exercise and steps and it has a private diary for you to write in and track your thoughts and hurdles along the way.
You can see all the information on our free members area here.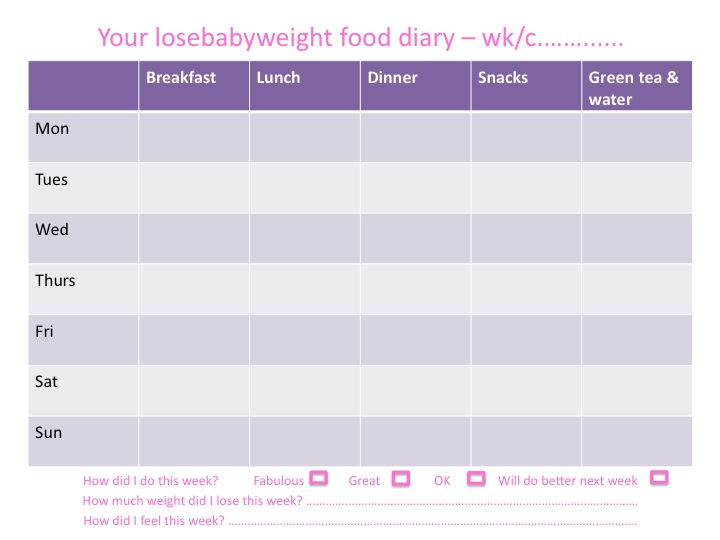 Download PDF – Losebabyweight food diary
Plus don't forget to check into our weight loss results page and see amazing and inspirational before and after pictures of mums who have lost their baby weight and share their stories with us.
And don't forget to check out our current promotions and discounts page to see what specials we have on this week on our Healthy Mummy product range