Hi Lose Baby Weight, I've had ups and downs all my life with my weight and I'd finally had enough after my doctor put me on blood pressure tablets after my daughter was born.
Luckily during my pregnancy my health was good but after is a different story.
My daughter was born four weeks early which produced a very stressful environment for me especially as I struggled to breast feed her and In my heart wanted to so badly. I had put on weight but embraced it as part of my journey.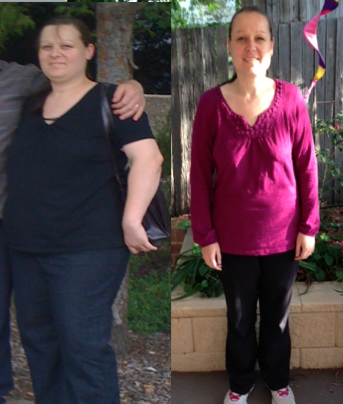 I started to realize that I had to do something so I can be around for my daughter in the years to come. I got serious about it in June.
The Lose Baby Weight plan was was a Godsend!  I have tried everything under the sun to lose weight.
I absolutely love the healthy mummy smoothies so easy to make and convenient.
The meals on the 28 Day Plan are so delicious as well. It's a lifestyle I love and can stick to as you are not deprived of anything.
And I am now medication free! Yippee!!
My Stats
Starting weight June 30th  – 107 kg
Now 85.8 kg
Half way to my goal!
Waist 102cm down 14cm
Bust 100cm down 14cm
Hips 114cm down 12 cm
Bozana Smith
GET YOUR 10% DISCOUNT
If you are ready to lose weight then the Lose Baby Weight plans offer a healthy and safe exercise and diet routine and you can get a 10% discount by using code LOYALTY at the checkout
PLUS our BEST SELLING 28 Day Diet & Exercise Plan is available as an 200pg Printed Book and you can get your copy here 
Plus our NEW CALORIE BIBLE is now available – get your copy today! Only $19.95 and a must have in your handbag!
Click HERE to see our shop